软件包: cacti (0.8.7g-1+squeeze3)
cacti 的相关链接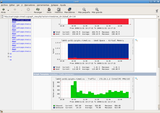 Debian 的资源:
维护者:
外部的资源:
相似软件包:
Frontend to rrdtool for monitoring systems and services
Cacti is a complete frontend to rrdtool, it stores all of the necessary information to create graphs and populates them with data in a MySQL database. The frontend is completely PHP driven. Along with being able to maintain Graphs, Data Sources, and Round Robin Archives in a database, cacti handles the data gathering also. There is also SNMP support for those used to creating traffic graphs with MRTG.
This package requires a functional MySQL database server on either the installation host or remotely accessible system. If you do not already have a database server available, you should also install mysql-server.