[ wheezy ]
Package: vavoom (1.33-4)
Links for vavoom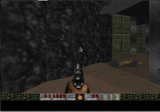 Debian Resources:
Download Source Package vavoom:
Maintainers:
External Resources:
Similar packages:
Advanced Doom/Heretic/Hexen/Strife engine
Vavoom is an engine based on sources of Doom, Heretic, Hexen and a little bit from Quake. It needs game data to run, A free game data is available in freedoom package. Commercial game data can be packaged using game-data-packager.
Vavoom features vlaunch, a graphical launcher.
Other Packages Related to vavoom
Download vavoom
Download for all available architectures

| Architecture | Package Size | Installed Size | Files |
| --- | --- | --- | --- |
| amd64 | 3,205.1 kB | 6,535.0 kB | [list of files] |
| armel | 3,123.3 kB | 6,043.0 kB | [list of files] |
| armhf | 2,949.4 kB | 5,030.0 kB | [list of files] |
| i386 | 3,154.1 kB | 6,512.0 kB | [list of files] |
| ia64 | 4,531.0 kB | 13,802.0 kB | [list of files] |
| kfreebsd-amd64 | 2,783.5 kB | 5,172.0 kB | [list of files] |
| kfreebsd-i386 | 2,741.8 kB | 5,189.0 kB | [list of files] |
| mips | 2,874.4 kB | 7,192.0 kB | [list of files] |
| mipsel | 2,858.2 kB | 7,192.0 kB | [list of files] |
| powerpc | 3,258.9 kB | 6,719.0 kB | [list of files] |
| s390 | 3,105.4 kB | 6,598.0 kB | [list of files] |
| s390x | 3,402.8 kB | 7,318.0 kB | [list of files] |
| sparc | 3,109.5 kB | 6,451.0 kB | [list of files] |