Package: knotes (4:22.12.3-1 and others)
Links for knotes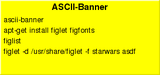 Debian Resources:
Download Source Package knotes:
Maintainers:
External Resources:
Similar packages:
sticky notes application
KNotes is a program that lets you write sticky notes. The notes are saved automatically when you exit the program, and they display when you open the program. The program supports printing and mailing your notes.
Other Packages Related to knotes
dep:

kdepim-runtime [not ppc64, x32]

runtime components for Akonadi KDE

dep:

kio

resource and network access abstraction

dep:

libc6.1 (>= 2.34) [alpha]

GNU C Library: Shared libraries
also a virtual package provided by libc6.1-udeb

dep:

libgcc-s1 (>= 3.0) [not alpha, armel, armhf, hppa, m68k, riscv64, sh4]

GCC support library

dep:

libgcc-s1 (>= 3.4) [alpha, riscv64, sh4]

dep:

libgcc-s1 (>= 3.5) [armel, armhf]

dep:

libgcc-s2 (>= 4.2.1) [m68k]

GCC support library

dep:

libgcc-s4 (>= 4.1.1) [hppa]

GCC support library

dep:

libkf5akonadiagentbase5 (>= 4:21.08.1) [ppc64]

Akonadi agent base library

dep:

libkf5akonadiagentbase5 (>= 4:21.12.3) [x32]

dep:

libkf5akonadiagentbase5 (>= 4:22.08.3) [sh4]

dep:

libkf5akonadiagentbase5 (>= 4:22.12.0) [alpha]

dep:

libkf5akonadiagentbase5 (>= 4:22.12.3) [not alpha, ppc64, sh4, x32]

dep:

libkf5akonadiagentbase5-21.08 [ppc64]

Package not available

dep:

libkf5akonadiagentbase5-21.12 [x32]

virtual package provided by libkf5akonadiagentbase5

dep:

libkf5akonadiagentbase5-22.08 [sh4]

Package not available

dep:

libkf5akonadiagentbase5-22.12 [not ppc64, sh4, x32]

virtual package provided by libkf5akonadiagentbase5

dep:

libkf5akonadicore5-21.08 [ppc64]

Package not available

dep:

libkf5akonadicore5-21.12 [x32]

virtual package provided by libkf5akonadicore5abi2

dep:

libkf5akonadicore5-22.08 [sh4]

Package not available

dep:

libkf5akonadicore5-22.12 [not ppc64, sh4, x32]

virtual package provided by libkf5akonadicore5abi2

dep:

libkf5akonadicore5abi2 (>= 4:21.08.1) [ppc64]

Akonadi core library

dep:

libkf5akonadicore5abi2 (>= 4:21.12.3) [x32]

dep:

libkf5akonadicore5abi2 (>= 4:22.08.3) [sh4]

dep:

libkf5akonadicore5abi2 (>= 4:22.12.0) [alpha]

dep:

libkf5akonadicore5abi2 (>= 4:22.12.3) [not alpha, ppc64, sh4, x32]

dep:

libkf5akonadinotes5 (>= 4:21.08.1) [ppc64]

Akonadi notes access library

dep:

libkf5akonadinotes5 (>= 4:21.12.3) [x32]

dep:

libkf5akonadinotes5 (>= 4:22.08.3) [sh4]

dep:

libkf5akonadinotes5 (>= 4:22.12.0) [alpha]

dep:

libkf5akonadinotes5 (>= 4:22.12.3) [not alpha, ppc64, sh4, x32]

dep:

libkf5akonadinotes5-21.08 [ppc64]

Package not available

dep:

libkf5akonadinotes5-21.12 [x32]

Package not available

dep:

libkf5akonadinotes5-22.08 [sh4]

virtual package provided by libkf5akonadinotes5

dep:

libkf5akonadinotes5-22.12 [not ppc64, sh4, x32]

virtual package provided by libkf5akonadinotes5

Akonadi search library - runtime binaries

Akonadi search library - runtime plugins

dep:

libkf5akonadisearchdebug5 (>= 4:21.08.1) [ppc64]

Akonadi search debug library

dep:

libkf5akonadisearchdebug5 (>= 4:21.12.3) [x32]

dep:

libkf5akonadisearchdebug5 (>= 4:22.08.3) [sh4]

dep:

libkf5akonadisearchdebug5 (>= 4:22.12.0) [alpha]

dep:

libkf5akonadisearchdebug5 (>= 4:22.12.3) [not alpha, ppc64, sh4, x32]

dep:

libkf5akonadisearchdebug5-21.08 [ppc64]

Package not available

dep:

libkf5akonadisearchdebug5-21.12 [x32]

virtual package provided by libkf5akonadisearchdebug5

dep:

libkf5akonadisearchdebug5-22.08 [sh4]

Package not available

dep:

libkf5akonadisearchdebug5-22.12 [not ppc64, sh4, x32]

virtual package provided by libkf5akonadisearchdebug5

dep:

libkf5akonadisearchpim5 (>= 4:21.08.1) [ppc64]

Akonadi search library

dep:

libkf5akonadisearchpim5 (>= 4:21.12.3) [x32]

dep:

libkf5akonadisearchpim5 (>= 4:22.08.3) [sh4]

dep:

libkf5akonadisearchpim5 (>= 4:22.12.0) [alpha]

dep:

libkf5akonadisearchpim5 (>= 4:22.12.3) [not alpha, ppc64, sh4, x32]

dep:

libkf5akonadisearchpim5-21.08 [ppc64]

Package not available

dep:

libkf5akonadisearchpim5-21.12 [x32]

virtual package provided by libkf5akonadisearchpim5

dep:

libkf5akonadisearchpim5-22.08 [sh4]

Package not available

dep:

libkf5akonadisearchpim5-22.12 [not ppc64, sh4, x32]

virtual package provided by libkf5akonadisearchpim5

dep:

libkf5akonadiwidgets5-21.08 [ppc64]

Package not available

dep:

libkf5akonadiwidgets5-21.12 [x32]

virtual package provided by libkf5akonadiwidgets5abi1

dep:

libkf5akonadiwidgets5-22.08 [sh4]

Package not available

dep:

libkf5akonadiwidgets5-22.12 [not ppc64, sh4, x32]

virtual package provided by libkf5akonadiwidgets5abi1

dep:

libkf5akonadiwidgets5abi1 (>= 4:21.08.1) [ppc64]

Akonadi widgets library

dep:

libkf5akonadiwidgets5abi1 (>= 4:21.12.3) [x32]

dep:

libkf5akonadiwidgets5abi1 (>= 4:22.08.3) [sh4]

dep:

libkf5akonadiwidgets5abi1 (>= 4:22.12.0) [alpha]

dep:

libkf5akonadiwidgets5abi1 (>= 4:22.12.3) [not alpha, ppc64, sh4, x32]

dep:

libkf5calendarcore5abi2 (>= 5:5.67.0)

calendar access framework

dep:

libkf5calendarutils5 (>= 4:21.08.1) [ppc64]

library with utility functions for the handling of calendar data

dep:

libkf5calendarutils5 (>= 4:21.12.3) [x32]

dep:

libkf5calendarutils5 (>= 4:22.08.3) [sh4]

dep:

libkf5calendarutils5 (>= 4:22.12.0) [alpha]

dep:

libkf5calendarutils5 (>= 4:22.12.3) [not alpha, ppc64, sh4, x32]

dep:

libkf5calendarutils5-21.08 [ppc64]

Package not available

dep:

libkf5calendarutils5-21.12 [x32]

Package not available

dep:

libkf5calendarutils5-22.08 [sh4]

virtual package provided by libkf5calendarutils5

dep:

libkf5calendarutils5-22.12 [not ppc64, sh4, x32]

virtual package provided by libkf5calendarutils5

dep:

libkf5completion5 (>= 5.83.0~) [ppc64]

Widgets with advanced auto-completion features.

dep:

libkf5completion5 (>= 5.87.0~) [x32]

dep:

libkf5completion5 (>= 5.95.0~) [sh4]

dep:

libkf5completion5 (>= 5.99.0~) [not ppc64, sh4, x32]

dep:

libkf5configcore5 (>= 5.83.0~) [ppc64]

configuration settings framework for Qt

dep:

libkf5configcore5 (>= 5.87.0~) [x32]

dep:

libkf5configcore5 (>= 5.95.0~) [sh4]

dep:

libkf5configcore5 (>= 5.99.0~) [not ppc64, sh4, x32]

dep:

libkf5configgui5 (>= 5.83.0~) [ppc64]

configuration settings framework for Qt

dep:

libkf5configgui5 (>= 5.87.0~) [x32]

dep:

libkf5configgui5 (>= 5.95.0~) [sh4]

dep:

libkf5configgui5 (>= 5.99.0~) [not ppc64, sh4, x32]

dep:

libkf5configwidgets5 (>= 5.83.0~) [ppc64]

Extra widgets for easier configuration support.

dep:

libkf5configwidgets5 (>= 5.87.0~) [x32]

dep:

libkf5configwidgets5 (>= 5.95.0~) [sh4]

dep:

libkf5configwidgets5 (>= 5.99.0~) [not ppc64, sh4, x32]

dep:

libkf5contacts5 (>= 4:5.69.0)

address book API for KDE frameworks

dep:

libkf5coreaddons5 (>= 5.83.0~) [ppc64]

KDE Frameworks 5 addons to QtCore

dep:

libkf5coreaddons5 (>= 5.90.0) [x32]

dep:

libkf5coreaddons5 (>= 5.95.0~) [sh4]

dep:

libkf5coreaddons5 (>= 5.99.0~) [not ppc64, sh4, x32]

dep:

libkf5crash5 (>= 5.83.0~) [ppc64]

Support for application crash analysis and bug report from apps

dep:

libkf5crash5 (>= 5.87.0~) [x32]

dep:

libkf5crash5 (>= 5.95.0~) [sh4]

dep:

libkf5crash5 (>= 5.99.0~) [not ppc64, sh4, x32]

dep:

libkf5dnssd5 (>= 5.83.0~) [ppc64]

Abstraction to system DNSSD features.

dep:

libkf5dnssd5 (>= 5.87.0~) [x32]

dep:

libkf5dnssd5 (>= 5.95.0~) [sh4]

dep:

libkf5dnssd5 (>= 5.99.0~) [not ppc64, sh4, x32]

Configurable global shortcut support.

dep:

libkf5globalaccel5 (>= 5.83.0~) [ppc64]

Configurable global shortcut support.

dep:

libkf5globalaccel5 (>= 5.87.0~) [x32]

dep:

libkf5globalaccel5 (>= 5.95.0~) [sh4]

dep:

libkf5globalaccel5 (>= 5.99.0~) [not ppc64, sh4, x32]

dep:

libkf5grantleetheme5 (>= 21.08.1) [ppc64]

KDE PIM grantlee theme support - library

dep:

libkf5grantleetheme5 (>= 21.12.3) [x32]

dep:

libkf5grantleetheme5 (>= 22.08.3) [sh4]

dep:

libkf5grantleetheme5 (>= 22.12.0) [alpha]

dep:

libkf5grantleetheme5 (>= 22.12.3) [not alpha, ppc64, sh4, x32]

dep:

libkf5grantleetheme5-21.08 [ppc64]

virtual package provided by libkf5grantleetheme5

dep:

libkf5grantleetheme5-21.12 [x32]

Package not available

dep:

libkf5grantleetheme5-22.08 [sh4]

virtual package provided by libkf5grantleetheme5

dep:

libkf5grantleetheme5-22.12 [not ppc64, sh4, x32]

virtual package provided by libkf5grantleetheme5

dep:

libkf5i18n5 (>= 4.97.0)

Advanced internationalization framework.

dep:

libkf5iconthemes5 (>= 5.83.0~) [ppc64]

Support for icon themes.

dep:

libkf5iconthemes5 (>= 5.87.0~) [x32]

dep:

libkf5iconthemes5 (>= 5.95.0~) [sh4]

dep:

libkf5iconthemes5 (>= 5.99.0~) [not ppc64, sh4, x32]

dep:

libkf5itemmodels5 (>= 5.83.0~) [ppc64]

additional item/view models for Qt Itemview

dep:

libkf5itemmodels5 (>= 5.87.0~) [x32]

dep:

libkf5itemmodels5 (>= 5.95.0~) [sh4]

dep:

libkf5itemmodels5 (>= 5.99.0~) [not ppc64, sh4, x32]

dep:

libkf5itemviews5 (>= 5.83.0~) [ppc64]

Qt library with additional widgets for ItemModels

dep:

libkf5itemviews5 (>= 5.87.0~) [x32]

dep:

libkf5itemviews5 (>= 5.95.0~) [sh4]

dep:

libkf5itemviews5 (>= 5.99.0~) [not ppc64, sh4, x32]

dep:

libkf5kcmutils5 (>= 5.85.0-2) [ppc64]

Extra APIs to write KConfig modules

dep:

libkf5kcmutils5 (>= 5.90.0) [x32]

dep:

libkf5kcmutils5 (>= 5.95.0~) [sh4]

dep:

libkf5kcmutils5 (>= 5.99.0~) [not ppc64, sh4, x32]

dep:

libkf5kiofilewidgets5 (>= 5.69.0)

resource and network access abstraction (KIO file widgets library)

dep:

libkf5kontactinterface5 (>= 21.08.1) [ppc64]

Kontact interface library

dep:

libkf5kontactinterface5 (>= 21.12.3) [x32]

dep:

libkf5kontactinterface5 (>= 22.08.3) [sh4]

dep:

libkf5kontactinterface5 (>= 22.12.0) [alpha]

dep:

libkf5kontactinterface5 (>= 22.12.3) [not alpha, ppc64, sh4, x32]

dep:

libkf5kontactinterface5-21.08 [ppc64]

Package not available

dep:

libkf5kontactinterface5-21.12 [x32]

virtual package provided by libkf5kontactinterface5

dep:

libkf5kontactinterface5-22.08 [sh4]

virtual package provided by libkf5kontactinterface5

dep:

libkf5kontactinterface5-22.12 [not ppc64, sh4, x32]

virtual package provided by libkf5kontactinterface5

dep:

libkf5mime5-21.08 [ppc64]

Package not available

dep:

libkf5mime5-21.12 [x32]

Package not available

dep:

libkf5mime5-22.08 [sh4]

virtual package provided by libkf5mime5abi1

dep:

libkf5mime5-22.12 [not ppc64, sh4, x32]

virtual package provided by libkf5mime5abi1

dep:

libkf5mime5abi1 (>= 21.08.1) [ppc64]

library for handling MIME data

dep:

libkf5mime5abi1 (>= 21.12.3) [x32]

dep:

libkf5mime5abi1 (>= 22.08.3) [sh4]

dep:

libkf5mime5abi1 (>= 22.12.0) [alpha]

dep:

libkf5mime5abi1 (>= 22.12.3) [not alpha, ppc64, sh4, x32]

dep:

libkf5newstuff5 (>= 5.83.0~) [ppc64]

Support for downloading application assets from the network.

dep:

libkf5newstuff5 (>= 5.87.0~) [x32]

dep:

libkf5newstuff5 (>= 5.95.0~) [sh4]

dep:

libkf5newstuff5 (>= 5.99.0~) [not ppc64, sh4, x32]

dep:

libkf5newstuffcore5 (>= 5.83.0~) [ppc64]

Support for downloading application assets from the network.

dep:

libkf5newstuffcore5 (>= 5.87.0~) [x32]

dep:

libkf5newstuffcore5 (>= 5.95.0~) [sh4]

dep:

libkf5newstuffcore5 (>= 5.99.0~) [not ppc64, sh4, x32]

dep:

libkf5notifications5 (>= 5.83.0~) [ppc64]

Framework for desktop notifications

dep:

libkf5notifications5 (>= 5.87.0~) [x32]

dep:

libkf5notifications5 (>= 5.95.0~) [sh4]

dep:

libkf5notifications5 (>= 5.99.0~) [not ppc64, sh4, x32]

dep:

libkf5notifyconfig5 (>= 5.83.0~) [ppc64]

Configuration system for KNotify.

dep:

libkf5notifyconfig5 (>= 5.87.0~) [x32]

dep:

libkf5notifyconfig5 (>= 5.95.0~) [sh4]

dep:

libkf5notifyconfig5 (>= 5.99.0~) [not ppc64, sh4, x32]

dep:

libkf5parts5 (>= 5.83.0~) [ppc64]

Document centric plugin system.

dep:

libkf5parts5 (>= 5.87.0~) [x32]

dep:

libkf5parts5 (>= 5.95.0~) [sh4]

dep:

libkf5parts5 (>= 5.99.0~) [not ppc64, sh4, x32]

dep:

libkf5pimcommon5-21.08 [ppc64]

virtual package provided by libkf5pimcommon5abi2

dep:

libkf5pimcommon5-21.12 [x32]

virtual package provided by libkf5pimcommon5abi2

dep:

libkf5pimcommon5-22.08 [sh4]

virtual package provided by libkf5pimcommon5abi2

dep:

libkf5pimcommon5-22.12 [not ppc64, sh4, x32]

virtual package provided by libkf5pimcommon5abi2

dep:

libkf5pimcommon5abi2 (>= 4:21.08.1) [ppc64]

Common library for KDE PIM

dep:

libkf5pimcommon5abi2 (>= 4:21.12.3) [x32]

dep:

libkf5pimcommon5abi2 (>= 4:22.08.3) [sh4]

dep:

libkf5pimcommon5abi2 (>= 4:22.12.0) [alpha]

dep:

libkf5pimcommon5abi2 (>= 4:22.12.3) [not alpha, ppc64, sh4, x32]

dep:

libkf5pimcommonakonadi5-21.08 [ppc64]

virtual package provided by libkf5pimcommonakonadi5abi1

dep:

libkf5pimcommonakonadi5-21.12 [x32]

virtual package provided by libkf5pimcommonakonadi5abi1

dep:

libkf5pimcommonakonadi5-22.08 [sh4]

virtual package provided by libkf5pimcommonakonadi5abi1

dep:

libkf5pimcommonakonadi5-22.12 [not ppc64, sh4, x32]

virtual package provided by libkf5pimcommonakonadi5abi1

dep:

libkf5pimcommonakonadi5abi1 (>= 4:21.08.1) [ppc64]

Common library for KDE PIM Akonadi

dep:

libkf5pimcommonakonadi5abi1 (>= 4:21.12.3) [x32]

dep:

libkf5pimcommonakonadi5abi1 (>= 4:22.08.3) [sh4]

dep:

libkf5pimcommonakonadi5abi1 (>= 4:22.12.0) [alpha]

dep:

libkf5pimcommonakonadi5abi1 (>= 4:22.12.3) [not alpha, ppc64, sh4, x32]

dep:

libkf5pimcommonautocorrection5 (>= 4:22.12.0) [alpha]

Common library for KDE PIM Autocorrection

dep:

libkf5pimcommonautocorrection5 (>= 4:22.12.3) [not alpha, ppc64, sh4, x32]

dep:

libkf5pimcommonautocorrection5-22.12 [not ppc64, sh4, x32]

virtual package provided by libkf5pimcommonautocorrection5

dep:

libkf5pimtextedit5-21.08 [ppc64]

Package not available

dep:

libkf5pimtextedit5-21.12 [x32]

Package not available

dep:

libkf5pimtextedit5-22.08 [sh4]

virtual package provided by libkf5pimtextedit5abi2

dep:

libkf5pimtextedit5-22.12 [not ppc64, sh4, x32]

virtual package provided by libkf5pimtextedit5abi2

dep:

libkf5pimtextedit5abi2 (>= 21.08.1) [ppc64]

library that provides a textedit with PIM-specific features

dep:

libkf5pimtextedit5abi2 (>= 21.12.3) [x32]

dep:

libkf5pimtextedit5abi2 (>= 22.08.3) [sh4]

dep:

libkf5pimtextedit5abi2 (>= 22.12.0) [alpha]

dep:

libkf5pimtextedit5abi2 (>= 22.12.3) [not alpha, ppc64, sh4, x32]

dep:

libkf5textwidgets5 (>= 5.83.0~) [ppc64]

Advanced text editing widgets.

dep:

libkf5textwidgets5 (>= 5.87.0~) [x32]

dep:

libkf5textwidgets5 (>= 5.95.0~) [sh4]

dep:

libkf5textwidgets5 (>= 5.99.0~) [not ppc64, sh4, x32]

dep:

libkf5widgetsaddons5 (>= 5.100.0) [not ppc64, sh4, x32]

add-on widgets and classes for applications that use the Qt Widgets module

dep:

libkf5widgetsaddons5 (>= 5.83.0~) [ppc64]

dep:

libkf5widgetsaddons5 (>= 5.87.0~) [x32]

dep:

libkf5widgetsaddons5 (>= 5.95.0~) [sh4]

dep:

libkf5windowsystem5 (>= 5.83.0~) [ppc64]

Convenience access to certain properties and features of the window manager

dep:

libkf5windowsystem5 (>= 5.87.0~) [x32]

dep:

libkf5windowsystem5 (>= 5.95.0~) [sh4]

dep:

libkf5windowsystem5 (>= 5.99.0~) [not ppc64, sh4, x32]

dep:

libkf5xmlgui5 (>= 5.83.0~) [ppc64]

User configurable main windows.

dep:

libkf5xmlgui5 (>= 5.87.0~) [x32]

dep:

libkf5xmlgui5 (>= 5.95.0~) [sh4]

dep:

libkf5xmlgui5 (>= 5.99.0~) [not ppc64, sh4, x32]

dep:

libqt5core5a (>= 5.15.1) [ppc64]

Qt 5 core module

dep:

libqt5core5a (>= 5.15.2~) [not ppc64]

dep:

libqt5dbus5 (>= 5.15.0~) [ppc64]

Qt 5 D-Bus module

dep:

libqt5dbus5 (>= 5.15.2~) [not ppc64]

dep:

libqt5gui5 (>= 5.15.0~) [ppc64]

Qt 5 GUI module

or libqt5gui5-gles (>= 5.15.0~)

Qt 5 GUI module — OpenGL ES variant

dep:

libqt5gui5 (>= 5.15.2~) [not ppc64]

or libqt5gui5-gles (>= 5.15.2~)

dep:

libqt5network5 (>= 5.15.1) [ppc64]

Qt 5 network module

dep:

libqt5network5 (>= 5.15.2~) [not ppc64]

dep:

libqt5printsupport5 (>= 5.15.0~) [ppc64]

Qt 5 print support module

dep:

libqt5printsupport5 (>= 5.15.2~) [not ppc64]

dep:

libqt5widgets5 (>= 5.15.1) [ppc64]

Qt 5 widgets module

dep:

libqt5widgets5 (>= 5.15.2~) [not ppc64]

dep:

libqt5xml5 (>= 5.15.0~) [ppc64]

Qt 5 XML module

dep:

libqt5xml5 (>= 5.15.2~) [not ppc64]

dep:

libstdc++6 (>= 5)

GNU Standard C++ Library v3
Download knotes
Download for all available architectures

| Architecture | Version | Package Size | Installed Size | Files |
| --- | --- | --- | --- | --- |
| alpha (unofficial port) | 4:22.12.0-2 | 626.3 kB | 4,199.0 kB | [list of files] |
| amd64 | 4:22.12.3-1 | 627.6 kB | 3,514.0 kB | [list of files] |
| arm64 | 4:22.12.3-1 | 599.6 kB | 3,922.0 kB | [list of files] |
| armel | 4:22.12.3-1 | 576.7 kB | 3,125.0 kB | [list of files] |
| armhf | 4:22.12.3-1 | 583.4 kB | 2,889.0 kB | [list of files] |
| hppa (unofficial port) | 4:22.12.3-1 | 644.2 kB | 3,686.0 kB | [list of files] |
| i386 | 4:22.12.3-1 | 642.4 kB | 3,329.0 kB | [list of files] |
| m68k (unofficial port) | 4:22.12.3-1 | 636.4 kB | 3,437.0 kB | [list of files] |
| mips64el | 4:22.12.3-1 | 606.3 kB | 4,177.0 kB | [list of files] |
| mipsel | 4:22.12.3-1 | 606.7 kB | 4,009.0 kB | [list of files] |
| ppc64 (unofficial port) | 4:21.08.1-1+b1 | 598.6 kB | 4,059.0 kB | [list of files] |
| ppc64el | 4:22.12.3-1 | 622.9 kB | 4,178.0 kB | [list of files] |
| riscv64 (unofficial port) | 4:22.12.3-1 | 605.4 kB | 3,296.0 kB | [list of files] |
| s390x | 4:22.12.3-1 | 592.9 kB | 3,526.0 kB | [list of files] |
| sh4 (unofficial port) | 4:22.08.3-1 | 644.4 kB | 3,710.0 kB | [list of files] |
| x32 (unofficial port) | 4:21.12.3-2 | 616.0 kB | 3,139.0 kB | [list of files] |