Package: salasaga (0.8.0~alpha5-3) [debports]
Links for salasaga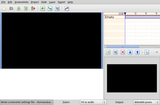 Debian Resources:
Download Source Package :
Not found
Maintainers:
External Resources:
Similar packages:
IDE for development of eLearning applications
Salasaga is a GTK/Gnome based IDE used to create eLearning for applications. With it, you take screenshots of your applications, add highlights, text and external images, then generate learning objects. Present output is in swf (flash) format.
Other Packages Related to salasaga
dep:

libatk1.0-0 (>= 1.20.0)

ATK accessibility toolkit

dep:

libbonobo2-0 (>= 2.15.0)

Bonobo CORBA interfaces library

dep:

libc6 (>= 2.5-5)

GNU C Library: Shared libraries
also a virtual package provided by libc6-udeb

dep:

libcairo2 (>= 1.2.4)

Cairo 2D vector graphics library

dep:

libfontconfig1 (>= 2.4.0)

generic font configuration library - runtime

dep:

libfreetype6 (>= 2.2.1)

FreeType 2 font engine, shared library files

dep:

libgconf2-4 (>= 2.23.2)

GNOME configuration database system (dummy package)

dep:

libglib2.0-0 (>= 2.16.3)

GLib library of C routines

dep:

libgnome2-0 (>= 2.17.3)

The GNOME library - transition package

dep:

libgtk2.0-0 (>= 2.14.0)

GTK+ graphical user interface library

dep:

libming0

Package not available

dep:

liborbit2 (>= 1:2.14.10)

high-performance CORBA implementation - extra libraries

dep:

libpango1.0-0 (>= 1.18.0)

Layout and rendering of internationalized text (transitional package)

dep:

libpng12-0 (>= 1.2.13-4)

PNG library - runtime

dep:

libpopt0 (>= 1.14)

lib for parsing cmdline parameters

dep:

libx11-6

X11 client-side library

dep:

libxml2 (>= 2.6.27)

GNOME XML library

dep:

salasaga-common

Package not available

dep:

ttf-dejavu

transitional dummy package

dep:

zlib1g (>= 1:1.1.4)

compression library - runtime
Download salasaga
Download for all available architectures

| Architecture | Package Size | Installed Size | Files |
| --- | --- | --- | --- |
| m68k (unofficial port) | 110.8 kB | 444.0 kB | [list of files] |