Package: ephoto (1.5-3)
Links for ephoto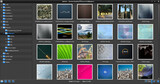 Debian Resources:
Download Source Package ephoto:
Maintainers:
External Resources:
Similar packages:
Comprehensive Image Viewer Using EFL
Ephoto is an image viewer and editor written using the Enlightenment Foundation Libraries(EFL). It focuses on simplicity and ease of use, while taking advantage of the speed and small footprint provided by EFL.
Ephoto supports:

 * Browsing the filesystem and displaying images in an easy to use grid view.
 * Browsing images in a single image view format.
 * Viewing images in a slideshow.
 * Editing your images with features, such as cropping, auto enhance, blurring,
   sharpening, brightness/contrast/gamma adjustments, hue/saturation/value
   adjustments, and color level adjustment.
 * Applying artistic filters to your images, such as black and white and old
   photo.
 * Drag And Drop file operations to easily maintain your photo directories.

Other Packages Related to ephoto
dep:

libc6 (>= 2.27) [riscv64]

GNU C Library: Shared libraries
also a virtual package provided by libc6-udeb

dep:

libc6 (>= 2.29) [not alpha, riscv64]

dep:

libc6.1 (>= 2.29) [alpha]

GNU C Library: Shared libraries
also a virtual package provided by libc6.1-udeb

dep:

libecore-con1 (>= 1.21.1-0~eo) [not alpha, hppa, m68k, riscv64, sh4, x32]

Ecore functions for network connections

dep:

libecore-con1 (>= 1.23.3-0~eo) [alpha, hppa, m68k, riscv64, sh4, x32]

dep:

libecore-evas1 (>= 1.21.1-0~eo) [not alpha, hppa, m68k, riscv64, sh4, x32]

Ecore functions for the Evas wrapper

dep:

libecore-evas1 (>= 1.23.3-0~eo) [alpha, hppa, m68k, riscv64, sh4, x32]

dep:

libecore-file1 (>= 1.21.1-0~eo) [not alpha, hppa, m68k, riscv64, sh4, x32]

Ecore functions for files and directories

dep:

libecore-file1 (>= 1.23.3-0~eo) [alpha, hppa, m68k, riscv64, sh4, x32]

dep:

libecore-imf1 (>= 1.23.3-0~eo) [hppa, m68k, sh4]

Ecore functions for Input Method Framework

dep:

libecore-input1 (>= 1.23.3-0~eo) [hppa, m68k, sh4]

Ecore functions for input devices

dep:

libecore-ipc1 (>= 1.21.1-0~eo) [not alpha, hppa, m68k, riscv64, sh4, x32]

Ecore functions for inter-process communication

dep:

libecore-ipc1 (>= 1.23.3-0~eo) [alpha, hppa, m68k, riscv64, sh4, x32]

dep:

libecore1 (>= 1.21.1-0~eo) [not alpha, hppa, m68k, riscv64, sh4, x32]

EFL core abstraction layer

dep:

libecore1 (>= 1.23.3-0~eo) [alpha, hppa, m68k, riscv64, sh4, x32]

dep:

libector1 (>= 1.23.3-0~eo) [hppa, m68k, sh4]

EFL vector graphics capabilities

dep:

libedje1 (>= 1.21.1-0~eo) [not alpha, hppa, m68k, riscv64, sh4, x32]

EFL layout and animation tools

dep:

libedje1 (>= 1.23.3-0~eo) [alpha, hppa, m68k, riscv64, sh4, x32]

dep:

libeet1 (>= 1.21.1-0~eo) [not alpha, hppa, m68k, riscv64, sh4, x32]

EFL file chunk reading/writing

dep:

libeet1 (>= 1.23.3-0~eo) [alpha, hppa, m68k, riscv64, sh4, x32]

dep:

libefreet-bin

EFL helper program to create efreet data caches

dep:

libefreet1a (>= 1.21.1-0~eo) [not alpha, hppa, m68k, riscv64, sh4, x32]

EFL freedesktop.org spec implementations

dep:

libefreet1a (>= 1.23.3-0~eo) [alpha, hppa, m68k, riscv64, sh4, x32]

dep:

libeina1a (>= 1.21.1-0~eo) [not alpha, hppa, m68k, riscv64, sh4, x32]

EFL optimized data types

dep:

libeina1a (>= 1.23.3-0~eo) [alpha, hppa, m68k, riscv64, sh4, x32]

dep:

libeio1 (>= 1.21.1-0~eo) [not alpha, hppa, m68k, riscv64, sh4, x32]

EFL non-blocking, threaded I/O

dep:

libeio1 (>= 1.23.3-0~eo) [alpha, hppa, m68k, riscv64, sh4, x32]

dep:

libelementary1 (>= 1.21.1-0~eo) [not alpha, hppa, m68k, riscv64, sh4, x32]

EFL widget set

dep:

libelementary1 (>= 1.23.3-0~eo) [alpha, hppa, m68k, riscv64, sh4, x32]

dep:

libelocation1 (>= 1.23.3-0~eo) [hppa, m68k, sh4]

Package not available

dep:

libemile1 (>= 1.23.3-0~eo) [hppa, m68k, sh4]

EFL compression and encryption

dep:

libemotion1 (>= 1.23.3-0~eo) [hppa, m68k, sh4]

EFL media object functionality

dep:

libephysics1 (>= 1.23.3-0~eo) [hppa, m68k, sh4]

Package not available

dep:

libethumb-client-bin [hppa, m68k, sh4]

EFL ethumb helper binary

dep:

libethumb-client1 (>= 1.23.3-0~eo) [hppa, m68k, sh4]

EFL client for ethumb

dep:

libethumb1 (>= 1.23.3-0~eo) [hppa, m68k, sh4]

EFL for thumbnail image creation

dep:

libevas1 (>= 1.21.1-0~eo) [not alpha, hppa, m68k, riscv64, sh4, x32]

EFL advanced canvas library

dep:

libevas1 (>= 1.23.3-0~eo) [alpha, hppa, m68k, riscv64, sh4, x32]

dep:

liblua5.2-0 [hppa, m68k, sh4]

Shared library for the Lua interpreter version 5.2