Paket: plymouth-x11 (0.8.5.1-5)
Länkar för plymouth-x11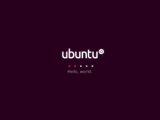 Debianresurser:
Hämta källkodspaketet plymouth:
Ansvarig:
Externa resurser:
Liknande paket:
Graphical Boot Animation and Logger
Plymouth provides an attractive boot animation in place of the text messages that normally get shown. Text messages are instead redirected to a logfile for viewing after boot.
This package contains the x11 renderer and the log viewer.
Andra paket besläktade med plymouth-x11
sug:

gdm

Paketet inte tillgängligt
Hämta plymouth-x11
Hämtningar för alla tillgängliga arkitekturer

| Arkitektur | Paketstorlek | Installerad storlek | Filer |
| --- | --- | --- | --- |
| amd64 | 17,3 kbyte | 102,0 kbyte | [filförteckning] |