Paket: freemat (4.2+dfsg1-6 och andra)
Länkar för freemat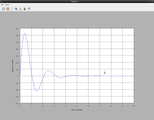 Debianresurser:
Hämta källkodspaketet freemat:
Ansvarig:
Externa resurser:
Liknande paket:
mathematics framework (mostly matlab compatible)
FreeMat is a free environment for rapid engineering and scientific prototyping and data processing. It is similar to commercial systems such as MATLAB from Mathworks, and IDL from Research Systems, but is Open Source. FreeMat is available under the GPL license.
Andra paket besläktade med freemat
dep:

freemat-data (= 4.0+dfsg1-1) [alpha, hppa, m68k, sh4]

freemat data files

dep:

freemat-data (= 4.2+dfsg1-5) [x32]

dep:

freemat-data (= 4.2+dfsg1-6) [ej alpha, hppa, m68k, sh4, x32]

dep:

libamd2.4.1 [alpha, hppa, m68k, sh4]

Paketet inte tillgängligt

dep:

libarpack2 (>= 2.1) [ej alpha, hppa, m68k, sh4]

Fortran77 subroutines to solve large scale eigenvalue problems

dep:

libboost-math1.62.0 [x32]

Boost.Math Library

dep:

libboost-math1.67.0 [ej alpha, hppa, m68k, sh4, x32]

Boost.Math Library

dep:

libc6.1 (>= 2.4) [alpha]

GNU C-bibliotek: Delade bibliotek
också ett virtuellt paket som tillhandahålls av libc6.1-udeb

dep:

libffi6 (>= 3.0.4) [ej alpha, arm64, hppa, m68k, mips64el, sh4, x32]

Foreign Function Interface library runtime

dep:

libffi6 (>= 3.2) [arm64, x32]

dep:

libffi6 (>= 3.2.1-8) [mips64el]

dep:

libfftw3-double3 [alpha, hppa, m68k, sh4]

Library for computing Fast Fourier Transforms - Double precision

dep:

libfftw3-double3 (>= 3.3.5) [ej alpha, hppa, m68k, sh4]

dep:

libfftw3-single3 [alpha, hppa, m68k, sh4]

Library for computing Fast Fourier Transforms - Single precision

dep:

libfftw3-single3 (>= 3.3.5) [ej alpha, hppa, m68k, sh4]

dep:

libgcc1 (>= 1:3.0) [amd64, s390x, x32]

GCC stödbibliotek

dep:

libgcc1 (>= 1:3.4) [sparc64]

dep:

libgcc1 (>= 1:3.4.4) [ppc64, ppc64el]

dep:

libgcc1 (>= 1:3.5) [armel, armhf]

dep:

libgcc1 (>= 1:4.0) [alpha]

dep:

libgcc1 (>= 1:4.2) [i386, mipsel, sh4]

dep:

libgcc1 (>= 1:4.5) [arm64, mips64el]

dep:

libgcc2 (>= 4.2.1) [m68k]

GCC stödbibliotek

dep:

libgcc4 (>= 4.1.1) [hppa]

GCC stödbibliotek

dep:

libgfortran4 (>= 7) [x32]

Runtime library for GNU Fortran applications

dep:

libgfortran5 (>= 8) [ej alpha, hppa, m68k, sh4, x32]

Runtime library for GNU Fortran applications

dep:

libgl1 [ej alpha, hppa, m68k, sh4, x32]

Vendor neutral GL dispatch library -- legacy GL support
också ett virtuellt paket som tillhandahålls av libgl1-mesa-glx, libgl1-mesa-swx11

dep:

libgl1-mesa-glx [alpha, hppa, m68k, sh4, x32]

transitional dummy package

eller libgl1

Vendor neutral GL dispatch library -- legacy GL support
också ett virtuellt paket som tillhandahålls av libgl1-mesa-glx, libgl1-mesa-swx11

dep:

libglu1-mesa

Mesa OpenGL utility library (GLU)

eller libglu1

virtuellt paket som tillhandahålls av libglu1-mesa

dep:

libncurses5 (>= 6) [alpha, hppa, m68k, sh4, x32]

shared libraries for terminal handling (legacy version)

dep:

libncurses6 (>= 6) [ej alpha, hppa, m68k, sh4, x32]

shared libraries for terminal handling

dep:

libpcre3 [ej alpha, hppa, m68k, sh4]

Old Perl 5 Compatible Regular Expression Library - runtime files

dep:

libpcre3 (>= 1:8.35) [alpha, hppa, m68k, sh4]

dep:

libportaudio2 (>= 19+svn20101113)

Portable audio I/O - shared library

dep:

libqt4-network (>= 4:4.5.3)

Qt 4 network module

dep:

libqt4-opengl (>= 4:4.5.3)

Qt 4 OpenGL module

dep:

libqt4-svg (>= 4:4.5.3)

Qt 4 SVG module

dep:

libqt4-xml (>= 4:4.5.3)

Qt 4 XML module

dep:

libqtcore4 (>= 4:4.8.0) [ej sh4, sparc64]

Qt 4 core module

dep:

libqtcore4 (>= 4:4.8.4) [sparc64]

dep:

libqtcore4 (>= 4:4.8.6) [sh4]

dep:

libqtgui4 (>= 4:4.5.3)

Qt 4 GUI module

dep:

libquadmath0 (>= 4.6) [amd64, i386, ppc64el, x32]

GCC Quad-Precision Math Library

dep:

libstdc++6 (>= 5.2)

GNU standardbibliotek v3 för C++

dep:

libtinfo5 (>= 6) [alpha, hppa, m68k, sh4, x32]

shared low-level terminfo library (legacy version)

dep:

libtinfo6 (>= 6) [ej alpha, hppa, m68k, sh4, x32]

shared low-level terminfo library for terminal handling

dep:

libumfpack5.7.1 [alpha, hppa, m68k, sh4]

Paketet inte tillgängligt

dep:

zlib1g (>= 1:1.1.4)

Kompressionsbibliotek - körtidspaket
Hämta freemat
Hämtningar för alla tillgängliga arkitekturer

| Arkitektur | Version | Paketstorlek | Installerad storlek | Filer |
| --- | --- | --- | --- | --- |
| alpha (inofficiell anpassning) | 4.0+dfsg1-1 | 2.601,2 kbyte | 12.579,0 kbyte | [filförteckning] |
| amd64 | 4.2+dfsg1-6+b3 | 2.889,4 kbyte | 10.773,0 kbyte | [filförteckning] |
| arm64 | 4.2+dfsg1-6+b3 | 2.208,0 kbyte | 8.853,0 kbyte | [filförteckning] |
| armel | 4.2+dfsg1-6+b3 | 2.580,1 kbyte | 9.539,0 kbyte | [filförteckning] |
| armhf | 4.2+dfsg1-6+b3 | 2.268,9 kbyte | 6.483,0 kbyte | [filförteckning] |
| hppa (inofficiell anpassning) | 4.0+dfsg1-1 | 2.544,2 kbyte | 10.182,0 kbyte | [filförteckning] |
| i386 | 4.2+dfsg1-6+b3 | 2.821,9 kbyte | 11.423,0 kbyte | [filförteckning] |
| m68k (inofficiell anpassning) | 4.0+dfsg1-1 | 1.911,1 kbyte | 9.266,0 kbyte | [filförteckning] |
| mips64el | 4.2+dfsg1-6+b3 | 2.114,3 kbyte | 11.838,0 kbyte | [filförteckning] |
| mipsel | 4.2+dfsg1-6+b3 | 2.221,9 kbyte | 11.513,0 kbyte | [filförteckning] |
| ppc64 (inofficiell anpassning) | 4.2+dfsg1-6+b3 | 2.501,1 kbyte | 12.269,0 kbyte | [filförteckning] |
| ppc64el | 4.2+dfsg1-6+b3 | 2.528,6 kbyte | 11.757,0 kbyte | [filförteckning] |
| s390x | 4.2+dfsg1-6+b3 | 2.331,2 kbyte | 10.076,0 kbyte | [filförteckning] |
| sh4 (inofficiell anpassning) | 4.0+dfsg1-1 | 3.051,9 kbyte | 9.710,0 kbyte | [filförteckning] |
| sparc64 (inofficiell anpassning) | 4.2+dfsg1-6+b3 | 2.244,4 kbyte | 10.209,0 kbyte | [filförteckning] |
| x32 (inofficiell anpassning) | 4.2+dfsg1-5+b1 | 2.885,1 kbyte | 10.748,0 kbyte | [filförteckning] |