Paket: terminator (1.91-4)
Länkar för terminator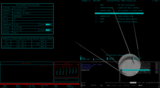 Debianresurser:
Hämta källkodspaketet terminator:
Ansvariga:
Externa resurser:
Liknande paket:
multiple GNOME terminals in one window
Terminator is a little project to produce an efficient way of filling a large area of screen space with terminals.
The user can have multiple terminals in one window and use key bindings to switch between them. See the manpage for details.
Andra paket besläktade med terminator
rec:

gir1.2-keybinder-3.0

registers global key bindings for applications - Gtk+3 - typelib

rec:

gir1.2-notify-0.7

sends desktop notifications to a notification daemon (Introspection files)

rec:

xdg-utils

desktop integration utilities from freedesktop.org
Hämta terminator
Hämtningar för alla tillgängliga arkitekturer

| Arkitektur | Paketstorlek | Installerad storlek | Filer |
| --- | --- | --- | --- |
| all | 327,5 kbyte | 2.099,0 kbyte | [filförteckning] |