Paket: links (2.18-2)
Länkar för links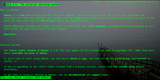 Debianresurser:
Hämta källkodspaketet links2:
Ansvarig:
Externa resurser:
Liknande paket:
Web browser running in text mode
Links is a text mode WWW browser, similar to Lynx. It displays tables, frames, downloads on background, uses HTTP/1.1 keepalive connections.
This version is compiled without graphics mode. See the package links2 for a version with graphics support compiled in.
Andra paket besläktade med links
Hämta links
Hämtningar för alla tillgängliga arkitekturer

| Arkitektur | Paketstorlek | Installerad storlek | Filer |
| --- | --- | --- | --- |
| amd64 | 667,6 kbyte | 2.206,0 kbyte | [filförteckning] |
| arm64 | 622,2 kbyte | 2.282,0 kbyte | [filförteckning] |
| armel | 569,9 kbyte | 1.584,0 kbyte | [filförteckning] |
| armhf | 576,5 kbyte | 1.420,0 kbyte | [filförteckning] |
| i386 | 638,6 kbyte | 1.720,0 kbyte | [filförteckning] |
| mips | 597,8 kbyte | 1.755,0 kbyte | [filförteckning] |
| mips64el | 592,1 kbyte | 2.176,0 kbyte | [filförteckning] |
| mipsel | 599,1 kbyte | 1.755,0 kbyte | [filförteckning] |
| ppc64el | 658,8 kbyte | 2.470,0 kbyte | [filförteckning] |
| s390x | 637,2 kbyte | 2.278,0 kbyte | [filförteckning] |