Paket: atril (1.26.0-1)
Länkar för atril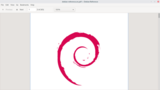 Debianresurser:
Hämta källkodspaketet atril:
Ansvariga:
Externa resurser:
Liknande paket:
MATE document viewer
Atril is a simple multi-page document viewer. It can display and print PostScript (PS), Encapsulated PostScript (EPS), DJVU, DVI and Portable Document Format (PDF) files.
When supported by the document, it also allows searching for text, copying text to the clipboard, hypertext navigation, and table-of-contents bookmarks.
Andra paket besläktade med atril
sug:

caja

file manager for the MATE desktop

sug:

poppler-data

encoding data for the poppler PDF rendering library

sug:

unrar

Unarchiver for .rar files (non-free version)
Hämta atril
Hämtningar för alla tillgängliga arkitekturer

| Arkitektur | Paketstorlek | Installerad storlek | Filer |
| --- | --- | --- | --- |
| amd64 | 184,6 kbyte | 693,0 kbyte | [filförteckning] |
| arm64 | 167,0 kbyte | 680,0 kbyte | [filförteckning] |
| armel | 153,3 kbyte | 564,0 kbyte | [filförteckning] |
| armhf | 153,5 kbyte | 444,0 kbyte | [filförteckning] |
| i386 | 198,7 kbyte | 724,0 kbyte | [filförteckning] |
| mips64el | 158,0 kbyte | 740,0 kbyte | [filförteckning] |
| mipsel | 162,4 kbyte | 716,0 kbyte | [filförteckning] |
| ppc64el | 191,2 kbyte | 985,0 kbyte | [filförteckning] |
| s390x | 169,2 kbyte | 724,0 kbyte | [filförteckning] |