Package: sapphire (0.15.8-9.1)
Links for sapphire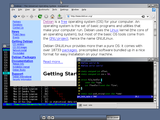 Debian Resources:
Download Source Package sapphire:
Maintainer:
External Resources:
Similar packages:
A minimal but configurable X11R6 window manager
Sapphire is a window manager for X11R6. It is fairly minimal in what it provides on screen: one toolbar, the usual window borders and a popup menu from the root window.
It supports themes as X resource files, and the menu is editable. If you install the 'menu' package, you'll get an automatically updated 'Debian' submenu of installed programs.
Other Packages Related to sapphire
dep:

libc6.1 (>= 2.4) [alpha]

GNU C Library: Shared libraries
also a virtual package provided by libc6.1-udeb

dep:

libgcc1 (>= 1:3.0) [not armel, armhf, hppa, m68k]

Package not available

dep:

libgcc1 (>= 1:3.5) [armel, armhf]

dep:

libgcc2 (>= 4.2.1) [m68k]

Package not available

dep:

libgcc4 (>= 4.1.1) [hppa]

Package not available

dep:

libstdc++6 [riscv64]

GNU Standard C++ Library v3

dep:

libstdc++6 (>= 5) [not riscv64]

dep:

libx11-6

X11 client-side library

dep:

libxext6

X11 miscellaneous extension library
sug:

menu (>> 1.5)

generates programs menu for all menu-aware applications