Package: rawtherapee (5.8-3)
Links for rawtherapee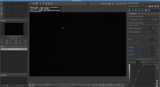 Debian Resources:
Download Source Package rawtherapee:
Maintainer:
External Resources:
Similar packages:
raw image converter and digital photo processor
RawTherapee is an advanced program for developing raw photos and for processing non-raw photos. It is non-destructive, makes use of OpenMP, supports all the cameras supported by dcraw and carries out its calculations in a high precision 32bit floating point engine. RawTherapee supports JPEG, PNG, and TIFF as output format for processed photos.
Other Packages Related to rawtherapee
Download rawtherapee
Download for all available architectures

| Architecture | Package Size | Installed Size | Files |
| --- | --- | --- | --- |
| alpha (unofficial port) | 4,029.5 kB | 21,461.0 kB | [list of files] |
| amd64 | 3,639.3 kB | 17,546.0 kB | [list of files] |
| arm64 | 3,030.0 kB | 15,432.0 kB | [list of files] |
| armel | 2,999.9 kB | 14,057.0 kB | [list of files] |
| armhf | 2,806.8 kB | 10,253.0 kB | [list of files] |
| hppa (unofficial port) | 3,366.9 kB | 17,289.0 kB | [list of files] |
| i386 | 4,247.9 kB | 18,684.0 kB | [list of files] |
| ia64 (unofficial port) | 5,876.2 kB | 36,865.0 kB | [list of files] |
| m68k (unofficial port) | 3,288.1 kB | 16,404.0 kB | [list of files] |
| mips64el | 3,289.6 kB | 18,857.0 kB | [list of files] |
| mipsel | 3,018.9 kB | 17,948.0 kB | [list of files] |
| ppc64 (unofficial port) | 3,664.3 kB | 19,856.0 kB | [list of files] |
| ppc64el | 3,757.8 kB | 19,088.0 kB | [list of files] |
| riscv64 (unofficial port) | 3,533.8 kB | 14,943.0 kB | [list of files] |
| s390x | 3,047.4 kB | 17,324.0 kB | [list of files] |
| sh4 (unofficial port) | 3,970.7 kB | 15,053.0 kB | [list of files] |
| sparc64 (unofficial port) | 2,770.1 kB | 16,221.0 kB | [list of files] |
| x32 (unofficial port) | 3,642.7 kB | 15,680.0 kB | [list of files] |