Package: nzbget (21.0+dfsg-2)
Links for nzbget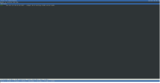 Debian Resources:
Download Source Package nzbget:
Maintainer:
External Resources:
Similar packages:
command-line based binary newsgrabber for nzb files
NZBGet is a command-line based binary newsgrabber that uses nzb files as described in http://docs.newzbin.com/index.php/Newzbin:NZB_Specs, they are commonly used to describe binaries posted in the Usenet that span multiple posts.
nzbget can be run as a standalone tool, in client/server mode or as a daemon, which makes it ideal to run on NAS-devices or routers. nzbget supports automatic par-check/-repair can use scripts to postprocess downloaded files, for example to stream them to an audio/video player.
Other Packages Related to nzbget
dep:

libc6.1 (>= 2.27) [alpha]

GNU C Library: Shared libraries
also a virtual package provided by libc6.1-udeb

dep:

libc6.1 (>= 2.28) [ia64]

dep:

libgcc1 (>= 1:3.0) [amd64, arm64, mips64el, ppc64, ppc64el, s390x, x32]

Package not available

dep:

libgcc1 (>= 1:3.4) [alpha, sh4, sparc64]

dep:

libgcc1 (>= 1:3.5) [armel, armhf]

dep:

libgcc1 (>= 1:4.2) [i386, ia64, mipsel]

dep:

libgcc1 (>= 1:4.3) [riscv64]

dep:

libgcc2 (>= 4.2.1) [m68k]

Package not available

dep:

libgcc4 (>= 4.1.1) [hppa]

Package not available

dep:

libjs-elycharts (>= 2.1.5)

Javascript library to generate static and interactive charts

dep:

libjs-raphael (>= 2.1.0)

JavaScript library to work with vector graphics

dep:

libncurses6 (>= 6)

shared libraries for terminal handling

dep:

libssl1.1 (>= 1.1.0)

Secure Sockets Layer toolkit - shared libraries

dep:

libstdc++6 [riscv64]

GNU Standard C++ Library v3

dep:

libstdc++6 (>= 6) [not riscv64]

dep:

libtinfo6 (>= 6)

shared low-level terminfo library for terminal handling

dep:

libunwind8 [ia64]

library to determine the call-chain of a program - runtime

dep:

libxml2 (>= 2.7.4)

GNOME XML library

dep:

zlib1g (>= 1:1.2.0)

compression library - runtime
rec:

python3

interactive high-level object-oriented language (default python3 version)

rec:

unrar-free

Unarchiver for .rar files

or unrar

Unarchiver for .rar files (non-free version)
sug:

par2

PAR 2.0 compatible file verification and repair tool
Download nzbget
Download for all available architectures

| Architecture | Package Size | Installed Size | Files |
| --- | --- | --- | --- |
| alpha (unofficial port) | 962.8 kB | 3,101.0 kB | [list of files] |
| amd64 | 963.2 kB | 2,847.0 kB | [list of files] |
| arm64 | 916.0 kB | 2,713.0 kB | [list of files] |
| armel | 869.4 kB | 2,570.0 kB | [list of files] |
| armhf | 883.5 kB | 2,278.0 kB | [list of files] |
| hppa (unofficial port) | 947.3 kB | 2,770.0 kB | [list of files] |
| i386 | 1,019.9 kB | 2,961.0 kB | [list of files] |
| ia64 (unofficial port) | 1,077.2 kB | 4,144.0 kB | [list of files] |
| m68k (unofficial port) | 944.5 kB | 2,805.0 kB | [list of files] |
| mips64el | 941.8 kB | 3,226.0 kB | [list of files] |
| mipsel | 950.3 kB | 3,142.0 kB | [list of files] |
| ppc64 (unofficial port) | 964.8 kB | 3,249.0 kB | [list of files] |
| ppc64el | 982.8 kB | 3,185.0 kB | [list of files] |
| riscv64 (unofficial port) | 940.8 kB | 2,539.0 kB | [list of files] |
| s390x | 901.6 kB | 2,873.0 kB | [list of files] |
| sh4 (unofficial port) | 1,051.7 kB | 2,759.0 kB | [list of files] |
| sparc64 (unofficial port) | 867.9 kB | 2,721.0 kB | [list of files] |
| x32 (unofficial port) | 963.6 kB | 2,753.0 kB | [list of files] |