Package: icewm (2.1.2-1 and others)
Links for icewm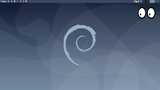 Debian Resources:
Download Source Package icewm:
Maintainer:
Similar packages:
wonderful Win95-OS/2-Motif-like window manager
IceWm is a Window Manager for X Window System. It is fast and memory-efficient, and it provides many different looks including Windows'95, OS/2 Warp 3,4, Motif. It tries to take the best features of the above systems. Additional features include multiple workspaces, opaque move/resize, task bar, window list, mailbox status, digital clock.
Other Packages Related to icewm
dep:

fonts-dejavu-core

Vera font family derivate with additional characters

or ttf-dejavu-core

Package not available

or custom-icewm-font

Package not available

dep:

icewm-common (= 1.6.2+git20190929-1) [sh4]

wonderful Win95-OS/2-Motif-like window manager

dep:

icewm-common (= 1.6.6-1) [x32]

dep:

icewm-common (= 2.1.2-1) [not sh4, x32]

dep:

libao4 (>= 1.1.0)

Cross Platform Audio Output Library

dep:

libc6 (>= 2.28) [not alpha, sh4]

GNU C Library: Shared libraries
also a virtual package provided by libc6-udeb

dep:

libc6 (>= 2.29) [sh4]

dep:

libc6.1 (>= 2.28) [alpha]

GNU C Library: Shared libraries
also a virtual package provided by libc6.1-udeb

dep:

libfontconfig1 (>= 2.12.6) [sh4, x32]

generic font configuration library - runtime

dep:

libfribidi0 (>= 0.19.2)

Free Implementation of the Unicode BiDi algorithm

dep:

libgcc-s1 (>= 3.0) [not armel, armhf, hppa, i386, m68k, mipsel, sh4]

GCC support library

dep:

libgcc-s1 (>= 3.5) [armel, armhf]

dep:

libgcc-s1 (>= 4.2) [i386, mipsel]

dep:

libgcc-s2 (>= 4.2.1) [m68k]

GCC support library

dep:

libgcc-s4 (>= 4.1.1) [hppa]

GCC support library

dep:

libgcc1 (>= 1:4.2) [sh4]

Package not available

dep:

libgdk-pixbuf-2.0-0 (>= 2.22.0) [not sh4, x32]

GDK Pixbuf library

dep:

libgdk-pixbuf2.0-0 (>= 2.22.0) [sh4, x32]

GDK Pixbuf library (transitional package)

dep:

libglib2.0-0 (>= 2.12.0)

GLib library of C routines

dep:

libice6 (>= 1:1.0.0)

X11 Inter-Client Exchange library

dep:

libimlib2 (>= 1.4.5) [not sh4, x32]

image loading, rendering, saving library

dep:

librsvg2-2 (>= 2.14.4) [not sh4, x32]

SAX-based renderer library for SVG files (runtime)

dep:

libsm6

X11 Session Management library

dep:

libsndfile1 (>= 1.0.20)

Library for reading/writing audio files

dep:

libstdc++6 (>= 4.5) [armel]

GNU Standard C++ Library v3

dep:

libstdc++6 (>= 4.9) [not armel, sh4]

dep:

libstdc++6 (>= 5) [sh4]

dep:

libx11-6

X11 client-side library

dep:

libxcomposite1 (>= 1:0.3-1) [sh4]

X11 Composite extension library

dep:

libxcomposite1 (>= 1:0.4.5) [not sh4]

dep:

libxdamage1 (>= 1:1.1)

X11 damaged region extension library

dep:

libxext6

X11 miscellaneous extension library

dep:

libxfixes3

X11 miscellaneous 'fixes' extension library

dep:

libxft2 (>> 2.1.1)

FreeType-based font drawing library for X

dep:

libxinerama1

X11 Xinerama extension library

dep:

libxpm4 [sh4, x32]

X11 pixmap library

dep:

libxrandr2 (>= 2:1.2.0)

X11 RandR extension library

dep:

libxrender1

X Rendering Extension client library
Download icewm
Download for all available architectures

| Architecture | Version | Package Size | Installed Size | Files |
| --- | --- | --- | --- | --- |
| alpha (unofficial port) | 2.1.2-1 | 631.5 kB | 3,099.0 kB | [list of files] |
| amd64 | 2.1.2-1 | 646.6 kB | 2,634.0 kB | [list of files] |
| arm64 | 2.1.2-1 | 583.6 kB | 2,586.0 kB | [list of files] |
| armel | 2.1.2-1 | 499.6 kB | 2,145.0 kB | [list of files] |
| armhf | 2.1.2-1 | 517.6 kB | 1,541.0 kB | [list of files] |
| hppa (unofficial port) | 2.1.2-1 | 607.0 kB | 2,518.0 kB | [list of files] |
| i386 | 2.1.2-1 | 678.7 kB | 2,636.0 kB | [list of files] |
| m68k (unofficial port) | 2.1.2-1 | 603.5 kB | 2,427.0 kB | [list of files] |
| mips64el | 2.1.2-1 | 599.8 kB | 3,385.0 kB | [list of files] |
| mipsel | 2.1.2-1 | 594.4 kB | 2,964.0 kB | [list of files] |
| ppc64 (unofficial port) | 2.1.2-1 | 660.0 kB | 4,090.0 kB | [list of files] |
| ppc64el | 2.1.2-1 | 670.7 kB | 3,514.0 kB | [list of files] |
| riscv64 (unofficial port) | 2.1.2-1 | 596.8 kB | 2,161.0 kB | [list of files] |
| s390x | 2.1.2-1 | 561.7 kB | 2,754.0 kB | [list of files] |
| sh4 (unofficial port) | 1.6.2+git20190929-1 | 644.6 kB | 2,233.0 kB | [list of files] |
| sparc64 (unofficial port) | 2.1.2-1 | 523.4 kB | 2,733.0 kB | [list of files] |
| x32 (unofficial port) | 1.6.6-1 | 614.8 kB | 2,301.0 kB | [list of files] |