Package: gwenview (4:18.04.0-1.1 and others)
Links for gwenview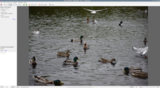 Debian Resources:
Download Source Package gwenview:
Maintainers:
External Resources:
Similar packages:
image viewer
Gwenview is an image viewer, ideal for browsing and displaying a collection of images. It is capable of showing images in a full-screen slideshow view and making simple adjustments, such as rotating or cropping images.
This package is part of the KDE graphics module.
Other Packages Related to gwenview
dep:

kinit

process launcher to speed up launching KDE applications

dep:

kio

resource and network access abstraction

dep:

libc0.1 (>= 2.17-91) [kfreebsd-amd64, kfreebsd-i386]

GNU C Library: Shared libraries
also a virtual package provided by libc0.1-udeb

dep:

libc0.3 (>= 2.11) [hurd-i386]

GNU C Library: Shared libraries
also a virtual package provided by libc0.3-udeb

dep:

libc6.1 (>= 2.11) [alpha]

GNU C Library: Shared libraries
also a virtual package provided by libc6.1-udeb

dep:

libcfitsio5 (>= 3.390~) [powerpcspe]

Package not available

dep:

libcfitsio7 (>= 3.450~) [not kfreebsd-amd64, kfreebsd-i386, powerpcspe]

shared library for I/O with FITS format data files

dep:

libexiv2-14 [riscv64]

EXIF/IPTC/XMP metadata manipulation library

dep:

libexiv2-14 (>= 0.25) [not riscv64]

dep:

libgcc1 (>= 1:3.0) [not armel, armhf, hppa, m68k, mips, mipsel, powerpcspe, sh4]

GCC support library

dep:

libgcc1 (>= 1:3.5) [armel, armhf]

dep:

libgcc1 (>= 1:4.2) [mips, mipsel, powerpcspe, sh4]

dep:

libgcc2 (>= 4.2.1) [m68k]

GCC support library

dep:

libgcc4 (>= 4.1.1) [hppa]

GCC support library

dep:

libjpeg62-turbo (>= 1.3.1)

libjpeg-turbo JPEG runtime library

dep:

libkf5activities5 (>= 4.96.0) [kfreebsd-amd64, kfreebsd-i386, powerpcspe, sparc64]

Library to organize the user work in separate activities.

dep:

libkf5activities5 (>= 5.25~) [not kfreebsd-amd64, kfreebsd-i386, powerpcspe, sparc64]

dep:

libkf5baloo5 (>= 5.3.0+git20150512) [not hurd-i386, kfreebsd-amd64, kfreebsd-i386]

framework for searching and managing metadata core lib.

dep:

libkf5completion5 (>= 4.97.0)

Widgets with advanced auto-completion features.

dep:

libkf5configcore5 (>= 4.98.0)

configuration settings framework for Qt

dep:

libkf5configgui5 (>= 4.97.0)

configuration settings framework for Qt

dep:

libkf5configwidgets5 (>= 4.96.0) [kfreebsd-amd64, kfreebsd-i386]

Extra widgets for easier configuration support.

dep:

libkf5configwidgets5 (>= 5.23.0) [not kfreebsd-amd64, kfreebsd-i386]

dep:

libkf5coreaddons5 (>= 4.100.0)

KDE Frameworks 5 addons to QtCore

dep:

libkf5filemetadata3 (>= 5.1.0.1) [not hurd-i386, kfreebsd-amd64, kfreebsd-i386]

library for extracting file metadata

dep:

libkf5i18n5 (>= 4.97.0)

Advanced internationalization framework.

dep:

libkf5iconthemes5 (>= 4.96.0)

Support for icon themes.

dep:

libkf5itemmodels5 (>= 4.96.0)

additional item/view models for Qt Itemview

dep:

libkf5itemviews5 (>= 4.96.0)

Qt library with additional widgets for ItemModels

dep:

libkf5jobwidgets5 (>= 4.96.0)

Widgets for tracking KJob instances

dep:

libkf5kdcraw5 (>= 4.12.3)

RAW picture decoding library

dep:

libkf5kiocore5 (>= 5.11.0) [kfreebsd-amd64, kfreebsd-i386]

resource and network access abstraction (KIO core library)

dep:

libkf5kiocore5 (>= 5.44.0) [not kfreebsd-amd64, kfreebsd-i386]

dep:

libkf5kiofilewidgets5 (>= 4.96.0) [kfreebsd-amd64, kfreebsd-i386]

resource and network access abstraction (KIO file widgets library)

dep:

libkf5kiofilewidgets5 (>= 5.41.0) [not kfreebsd-amd64, kfreebsd-i386]

dep:

libkf5kiowidgets5 (>= 5.24.0) [not kfreebsd-amd64, kfreebsd-i386]

resource and network access abstraction (KIO widgets library)

dep:

libkf5kiowidgets5 (>= 5.5.0+git20150101.0309+15.04) [kfreebsd-amd64, kfreebsd-i386]

dep:

libkf5kipi32.0.0

KDE Image Plugin Interface library

dep:

libkf5notifications5 (>= 4.96.0)

Framework for desktop notifications

dep:

libkf5parts5 (>= 4.96.0)

Document centric plugin system.

dep:

libkf5service-bin

Advanced plugin and service introspection

dep:

libkf5service5 (>= 4.96.0)

Advanced plugin and service introspection

dep:

libkf5solid5 (>= 4.97.0)

Qt library to query and control hardware

dep:

libkf5widgetsaddons5 (>= 4.96.0)

add-on widgets and classes for applications that use the Qt Widgets module

dep:

libkf5xmlgui5 (>= 4.98.0)

User configurable main windows.

dep:

liblcms2-2 (>= 2.2+git20110628)

Little CMS 2 color management library

dep:

libphonon4qt5-4 (>= 4:4.8.0)

multimedia framework from KDE using Qt 5 - core library

dep:

libpng16-16 (>= 1.6.2-1)

PNG library - runtime (version 1.6)

dep:

libqt5core5a (>= 5.11.0~rc1) [amd64, i386, x32]

Qt 5 core module

dep:

libqt5core5a (>= 5.6.0~beta) [not amd64, i386, kfreebsd-amd64, kfreebsd-i386, x32]

dep:

libqt5core5a (>= 5.9.0~beta) [kfreebsd-amd64, kfreebsd-i386]

dep:

libqt5dbus5 (>= 5.6.0~) [not kfreebsd-amd64, kfreebsd-i386]

Qt 5 D-Bus module

dep:

libqt5gui5 (>= 5.8.0)

Qt 5 GUI module

dep:

libqt5opengl5 (>= 5.6.0~)

Qt 5 OpenGL module

dep:

libqt5printsupport5 (>= 5.6.0~)

Qt 5 print support module

dep:

libqt5svg5 (>= 5.6.0~beta)

Qt 5 SVG module

dep:

libqt5widgets5 (>= 5.11.0~rc1) [not kfreebsd-amd64, kfreebsd-i386, powerpcspe]

Qt 5 widgets module

dep:

libqt5widgets5 (>= 5.6.0~beta) [kfreebsd-amd64, kfreebsd-i386, powerpcspe]

dep:

libqt5x11extras5 (>= 5.6.0)

Qt 5 X11 extras

dep:

libstdc++6 [riscv64]

GNU Standard C++ Library v3

dep:

libstdc++6 (>= 5.2) [not hurd-i386, riscv64]

dep:

libstdc++6 (>= 8.3.0-4) [hurd-i386]

dep:

libx11-6

X11 client-side library

dep:

phonon4qt5

multimedia framework from KDE using Qt 5 - metapackage
rec:

kamera

digital camera support for KDE applications

rec:

kio-extras

Extra functionality for kioslaves.

Qt 5 Image Formats module
Download gwenview
Download for all available architectures

| Architecture | Version | Package Size | Installed Size | Files |
| --- | --- | --- | --- | --- |
| alpha (unofficial port) | 4:18.04.0-1.1 | 6,053.5 kB | 11,875.0 kB | [list of files] |
| amd64 | 4:18.04.0-1.1 | 6,042.5 kB | 11,277.0 kB | [list of files] |
| arm64 | 4:18.04.0-1.1 | 6,003.2 kB | 11,308.0 kB | [list of files] |
| armel | 4:18.04.0-1.1 | 5,962.2 kB | 10,807.0 kB | [list of files] |
| armhf | 4:18.04.0-1.1 | 5,970.5 kB | 10,411.0 kB | [list of files] |
| hppa (unofficial port) | 4:18.04.0-1.1 | 6,053.7 kB | 11,459.0 kB | [list of files] |
| hurd-i386 | 4:18.04.0-1.1 | 6,081.2 kB | 11,308.0 kB | [list of files] |
| i386 | 4:18.04.0-1.1 | 6,121.5 kB | 11,496.0 kB | [list of files] |
| kfreebsd-amd64 | 4:17.08.3-1+b1 | 5,823.6 kB | 10,711.0 kB | [list of files] |
| kfreebsd-i386 | 4:17.08.3-1+b1 | 5,889.7 kB | 10,890.0 kB | [list of files] |
| m68k (unofficial port) | 4:18.04.0-1.1 | 6,025.9 kB | 11,037.0 kB | [list of files] |
| mips | 4:18.04.0-1.1 | 5,950.1 kB | 11,386.0 kB | [list of files] |
| mips64el | 4:18.04.0-1.1 | 5,962.1 kB | 11,581.0 kB | [list of files] |
| mipsel | 4:18.04.0-1.1 | 5,964.1 kB | 11,386.0 kB | [list of files] |
| powerpcspe (unofficial port) | 4:18.04.0-1 | 5,984.4 kB | 11,331.0 kB | [list of files] |
| ppc64 (unofficial port) | 4:18.04.0-1.1 | 6,082.0 kB | 12,429.0 kB | [list of files] |
| ppc64el | 4:18.04.0-1.1 | 6,074.6 kB | 12,051.0 kB | [list of files] |
| riscv64 (unofficial port) | 4:18.04.0-1.1 | 5,975.3 kB | 10,731.0 kB | [list of files] |
| s390x | 4:18.04.0-1.1 | 5,993.1 kB | 11,479.0 kB | [list of files] |
| sh4 (unofficial port) | 4:18.04.0-1+b1 | 6,116.5 kB | 10,836.0 kB | [list of files] |
| sparc64 (unofficial port) | 4:18.04.0-1+b1 | 5,944.9 kB | 11,413.0 kB | [list of files] |
| x32 (unofficial port) | 4:18.04.0-1.1 | 6,046.5 kB | 11,007.0 kB | [list of files] |