Pakket: screenie-qt (0.0~git20100701-1)
Verwijzigingen voor screenie-qt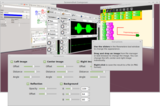 Debian bronnen:
Het bronpakket screenie-qt downloaden:
Beheerder:
Externe bronnen:
Vergelijkbare pakketten:
fancy screenshot composer
Screenie a small tool to allow you to compose a fancy and stylish screenshots. It is cross-platform (for Linux, Windows and Mac OS X) and very easy to use. You will have an impressive screenshot in just one minute!
Andere aan screenie-qt gerelateerde pakketten
screenie-qt downloaden
Pakket downloaden voor alle beschikbare platforms

| Platform | Pakketgrootte | Geïnstalleerde grootte | Bestanden |
| --- | --- | --- | --- |
| amd64 | 89,1 kB | 208,0 kB | [overzicht] |
| armel | 87,6 kB | 200,0 kB | [overzicht] |
| armhf | 85,5 kB | 155,0 kB | [overzicht] |
| i386 | 87,8 kB | 200,0 kB | [overzicht] |
| ia64 | 92,4 kB | 248,0 kB | [overzicht] |
| kfreebsd-amd64 | 88,7 kB | 166,0 kB | [overzicht] |
| kfreebsd-i386 | 87,7 kB | 160,0 kB | [overzicht] |
| mips | 86,1 kB | 216,0 kB | [overzicht] |
| mipsel | 85,9 kB | 216,0 kB | [overzicht] |
| powerpc | 88,0 kB | 200,0 kB | [overzicht] |
| s390 | 88,8 kB | 204,0 kB | [overzicht] |
| s390x | 91,2 kB | 186,0 kB | [overzicht] |
| sparc | 88,9 kB | 200,0 kB | [overzicht] |