Pakket: knotes (4:4.4.11.1+l10n-3 en anderen)
Verwijzigingen voor knotes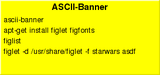 Debian bronnen:
Het bronpakket kdepim downloaden:
Beheerders:
Externe bronnen:
Vergelijkbare pakketten:
sticky notes application
KNotes is a program that lets you write sticky notes. The notes are saved automatically when you exit the program, and they display when you open the program. The program supports printing and mailing your notes.
This package is part of the KDE PIM module.
Andere aan knotes gerelateerde pakketten
knotes downloaden
Pakket downloaden voor alle beschikbare platforms

| Platform | Versie | Pakketgrootte | Geïnstalleerde grootte | Bestanden |
| --- | --- | --- | --- | --- |
| kfreebsd-i386 | 4:4.4.11.1+l10n-3+b1 | 426,2 kB | 1.549,0 kB | [overzicht] |