Pakket: olive-editor (20200620-2 en anderen)
Verwijzigingen voor olive-editor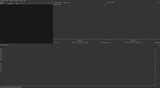 Debian bronnen:
Het bronpakket olive-editor downloaden:
Beheerders:
Externe bronnen:
Vergelijkbare pakketten:
Professional open-source NLE video editor
This is a free non-linear video editor. It provides sensible cutting tools, and basic FX animation. There are solic color and title generators, for cutting it has tools like Razor, Ripple, Slide, and Slip.
Andere aan olive-editor gerelateerde pakketten
dep:

ffmpeg

Tools for transcoding, streaming and playing of multimedia files

dep:

frei0r-plugins

minimalistic plugin API for video effects, plugins collection

dep:

libavcodec58 (>= 7:4.2)

FFmpeg library with de/encoders for audio/video codecs - runtime files

dep:

libavfilter7 (>= 7:4.0)

FFmpeg library containing media filters - runtime files

dep:

libavformat58 (>= 7:4.2)

FFmpeg library with (de)muxers for multimedia containers - runtime files

dep:

libavutil56 (>= 7:4.0)

FFmpeg library with functions for simplifying programming - runtime files

dep:

libc6 (>= 2.27) [riscv64]

GNU C Bibliotheek: Gedeelde bibliotheken
Ook een virtueel pakket geboden door: libc6-udeb

dep:

libc6 (>= 2.29) [niet alpha, riscv64]

dep:

libc6.1 (>= 2.29) [alpha]

GNU C Bibliotheek: Gedeelde bibliotheken
Ook een virtueel pakket geboden door: libc6.1-udeb

dep:

libgcc-s1 (>= 3.0) [niet hppa, m68k, sh4, sparc64, x32]

GCC support bibliotheek

dep:

libgcc1 (>= 1:3.0) [x32]

Pakket niet beschikbaar

dep:

libgcc1 (>= 1:3.4) [sh4, sparc64]

dep:

libgcc2 (>= 4.2.1) [m68k]

Pakket niet beschikbaar

dep:

libgcc4 (>= 4.1.1) [hppa]

Pakket niet beschikbaar

dep:

libgl1 [hppa, m68k, sh4, sparc64, x32]

Vendor neutral GL dispatch library -- legacy GL support

dep:

libilmbase25 (>= 2.5.3) [niet hppa, m68k, sh4, sparc64, x32]

several utility libraries from ILM used by OpenEXR

dep:

libopencolorio1v5 (>= 1.1.1~dfsg0) [niet hppa, m68k, sh4, sparc64, x32]

complete color management solution - runtime

dep:

libopenexr25 (>= 2.5.3) [niet hppa, m68k, sh4, sparc64, x32]

runtime files for the OpenEXR image library

dep:

libopenimageio2.2 (>= 2.2.7.0+dfsg) [niet hppa, m68k, sh4, sparc64, x32]

Library for reading and writing images - runtime

dep:

libqt5core5a (>= 5.12.2) [hppa, m68k, sh4, sparc64, x32]

Qt 5 core module

dep:

libqt5core5a (>= 5.15.1) [niet hppa, m68k, sh4, sparc64, x32]

dep:

libqt5gui5 (>= 5.14.1) [niet hppa, m68k, sh4, sparc64, x32]

Qt 5 GUI module

of libqt5gui5-gles (>= 5.14.1)

Qt 5 GUI module — OpenGL ES variant

dep:

libqt5gui5 (>= 5.7.0) [hppa, m68k, sh4, sparc64, x32]

of libqt5gui5-gles (>= 5.7.0)

dep:

libqt5multimedia5 (>= 5.6.0~beta) [hppa, m68k, sh4, sparc64, x32]

Qt 5 Multimedia module

dep:

libqt5multimedia5 (>= 5.9.0~rc) [niet hppa, m68k, sh4, sparc64, x32]

Qt 5 Multimedia module plugins

dep:

libqt5network5 (>= 5.0.2) [hppa, m68k, sh4, sparc64, x32]

Qt 5 network module

dep:

libqt5svg5 (>= 5.6.0~beta) [hppa, m68k, sh4, sparc64, x32]

Qt 5 SVG module

dep:

libqt5widgets5 (>= 5.12.2) [hppa, m68k, sh4, sparc64, x32]

Qt 5 widgets module

dep:

libqt5widgets5 (>= 5.15.1) [niet hppa, m68k, sh4, sparc64, x32]

dep:

libstdc++6 (>= 5.2)

GNU Standard C++ Library v3

dep:

libswresample3 (>= 7:4.0)

FFmpeg library for audio resampling, rematrixing etc. - runtime files

dep:

libswscale5 (>= 7:4.0)

FFmpeg library for image scaling and various conversions - runtime files
olive-editor downloaden
Pakket downloaden voor alle beschikbare platforms

| Platform | Versie | Pakketgrootte | Geïnstalleerde grootte | Bestanden |
| --- | --- | --- | --- | --- |
| alpha (unofficial port) | 20200620-2 | 5.537,3 kB | 10.444,0 kB | [overzicht] |
| amd64 | 20200620-2 | 5.561,7 kB | 9.658,0 kB | [overzicht] |
| hppa (unofficial port) | 20191111-1 | 1.221,5 kB | 3.603,0 kB | [overzicht] |
| m68k (unofficial port) | 20191111-1 | 1.228,4 kB | 3.543,0 kB | [overzicht] |
| mips64el | 20200620-2 | 5.422,9 kB | 10.667,0 kB | [overzicht] |
| ppc64 (unofficial port) | 20200620-2 | 5.554,5 kB | 11.026,0 kB | [overzicht] |
| ppc64el | 20200620-2 | 5.556,6 kB | 10.578,0 kB | [overzicht] |
| riscv64 (unofficial port) | 20200620-2 | 5.537,6 kB | 9.358,0 kB | [overzicht] |
| s390x | 20200620-2 | 5.454,7 kB | 9.810,0 kB | [overzicht] |
| sh4 (unofficial port) | 20191111-1 | 1.293,3 kB | 3.393,0 kB | [overzicht] |
| sparc64 (unofficial port) | 20191111-1 | 1.128,1 kB | 3.556,0 kB | [overzicht] |
| x32 (unofficial port) | 20191111-1 | 1.214,6 kB | 3.283,0 kB | [overzicht] |