Pakket: git-cola (3.1-2)
Verwijzigingen voor git-cola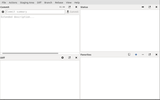 Debian bronnen:
Het bronpakket git-cola downloaden:
Beheerder:
Externe bronnen:
Vergelijkbare pakketten:
highly caffeinated git GUI
Git-cola is a git GUI optimized for working with the git index.
Git-cola can compare arbitrary commits using standard merge tools. With it you can search commit messages, content, authors, paths, data ranges etc. and it makes it easy to interactively edit the index.
Andere aan git-cola gerelateerde pakketten
rec:

gitk

fast, scalable, distributed revision control system (revision tree visualizer)

rec:

xxdiff

graphical file/directory comparison and merge tool