Pakket: fontforge (1:20230101~dfsg-1)
Verwijzigingen voor fontforge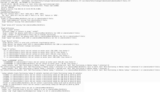 Debian bronnen:
Het bronpakket fontforge downloaden:
Beheerders:
Externe bronnen:
Vergelijkbare pakketten:
font editor
FontForge is a font editor. Use it to create, edit and convert fonts in OpenType, TrueType, UFO, CID-keyed, Multiple Master, and many other formats.
This package also provides these programs and utilities:

 fontimage - produce a font thumbnail image;
 fontlint  - checks the font for certain common errors;
 sfddiff   - compare two font files.

Andere aan fontforge gerelateerde pakketten
fontforge downloaden
Pakket downloaden voor alle beschikbare platforms

| Platform | Pakketgrootte | Geïnstalleerde grootte | Bestanden |
| --- | --- | --- | --- |
| amd64 | 1.328,8 kB | 3.980,0 kB | [overzicht] |
| arm64 | 1.262,9 kB | 3.878,0 kB | [overzicht] |
| armel | 1.185,6 kB | 3.391,0 kB | [overzicht] |
| armhf | 1.184,0 kB | 2.747,0 kB | [overzicht] |
| i386 | 1.373,8 kB | 3.964,0 kB | [overzicht] |
| mips64el | 1.228,3 kB | 4.212,0 kB | [overzicht] |
| mipsel | 1.232,5 kB | 3.927,0 kB | [overzicht] |
| ppc64el | 1.394,3 kB | 4.582,0 kB | [overzicht] |
| s390x | 1.223,0 kB | 4.005,0 kB | [overzicht] |