Paketti: keynav (0.20110708.0-1)
Links for keynav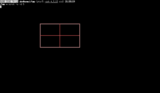 Debian-palvelut:
Imuroi lähdekoodipaketti keynav:
Ylläpitäjä:
External Resources:
Samankaltaisia paketteja:
keyboard-driven mouse cursor mover
Keynav makes your keyboard a fast mouse cursor mover. You can move the cursor to any point on the screen with a few key strokes. It also simulates mouse click. You can do everything mouse can do with a keyboard.
Muut pakettiin keynav liittyvät paketit
Imuroi keynav
Imurointi kaikille saataville arkkitehtuureille

| Arkkitehtuuri | Paketin koko | Koko asennettuna | Tiedostot |
| --- | --- | --- | --- |
| s390 | 28.5 kt | 100.0 kt | [tiedostoluettelo] |