Paketti: radicale (0.7-1.1+deb7u2) [security]
Links for radicale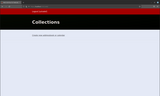 Debian-palvelut:
Imuroi lähdekoodipaketti radicale:
Ylläpitäjät:
External Resources:
Samankaltaisia paketteja:
simple calendar server - daemon
The Radicale Project is a complete CalDAV (calendar) and CardDAV (contact) server solution.
Calendars and address books are available for both local and remote access, possibly limited through authentication policies. They can be viewed and edited by calendar and contact clients on mobile phones or computers.
This package contains the radicale daemon.
Some authentication schemes require either of the packages apache2-utils, python-ldap, python-pam or courier-authdaemon.
Muut pakettiin radicale liittyvät paketit
dep:

adduser

Lisää ja poista käyttäjiä ja ryhmiä

dep:

python

Vuorovaikutteinen korkean abstraktiotason olio-ohjelmointikieli (oletusversio)

dep:

python-radicale (= 0.7-1.1+deb7u2)

simple calendar server - module
Imuroi radicale
Imurointi kaikille saataville arkkitehtuureille

| Arkkitehtuuri | Paketin koko | Koko asennettuna | Tiedostot |
| --- | --- | --- | --- |
| all | 13.8 kt | 76.0 kt | [tiedostoluettelo] |