Paketti: cinnamon (3.2.7-4)
Links for cinnamon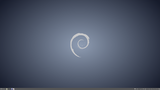 Debian-palvelut:
Imuroi lähdekoodipaketti cinnamon:
Ylläpitäjät:
External Resources:
Samankaltaisia paketteja:
Innovative and comfortable desktop
Cinnamon is a desktop environment which provides advanced innovative features and a traditional user experience.
The desktop layout is similar to GNOME 2. The underlying technology is forked from gnome-shell. The emphasis is put on making users feel at home and providing them with an easy to use and comfortable desktop experience.
Muut pakettiin cinnamon liittyvät paketit
sug:

cinnamon-doc

Innovative and comfortable desktop (Documentation)

sug:

python-opencv

Python bindings for the computer vision library
Imuroi cinnamon
Imurointi kaikille saataville arkkitehtuureille

| Arkkitehtuuri | Paketin koko | Koko asennettuna | Tiedostot |
| --- | --- | --- | --- |
| amd64 | 299.6 kt | 1,270.0 kt | [tiedostoluettelo] |
| arm64 | 265.6 kt | 1,217.0 kt | [tiedostoluettelo] |
| armel | 271.0 kt | 1,178.0 kt | [tiedostoluettelo] |
| armhf | 272.3 kt | 1,058.0 kt | [tiedostoluettelo] |
| i386 | 317.7 kt | 1,314.0 kt | [tiedostoluettelo] |
| mips | 274.6 kt | 1,310.0 kt | [tiedostoluettelo] |
| mips64el | 273.9 kt | 1,336.0 kt | [tiedostoluettelo] |
| mipsel | 277.8 kt | 1,310.0 kt | [tiedostoluettelo] |
| ppc64el | 284.0 kt | 1,585.0 kt | [tiedostoluettelo] |
| s390x | 291.3 kt | 1,366.0 kt | [tiedostoluettelo] |