Paketti: ardour-video-timeline (1:5.12.0-3)
Links for ardour-video-timeline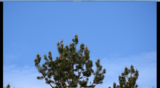 Debian-palvelut:
Imuroi lähdekoodipaketti ardour:
Ylläpitäjät:
External Resources:
Samankaltaisia paketteja:
digital audio workstation - video timeline
Ardour is a multichannel hard disk recorder (HDR) and digital audio workstation (DAW). It can be used to control, record, edit and run complex audio setups.
This is a dependency package to add video timeline capabilities to ardour.
Muut pakettiin ardour-video-timeline liittyvät paketit
Imuroi ardour-video-timeline
Imurointi kaikille saataville arkkitehtuureille

| Arkkitehtuuri | Paketin koko | Koko asennettuna | Tiedostot |
| --- | --- | --- | --- |
| all | 35.6 kt | 75.0 kt | [tiedostoluettelo] |