Package: systemd (249.4-1 and others)
Links for systemd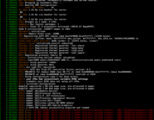 Debian Resources:
Download Source Package systemd:
Maintainers:
External Resources:
Similar packages:
Experimental package
Warning: This package is from the experimental distribution. That means it is likely unstable or buggy, and it may even cause data loss. Please be sure to consult the changelog and other possible documentation before using it.
system and service manager
systemd is a system and service manager for Linux. It provides aggressive parallelization capabilities, uses socket and D-Bus activation for starting services, offers on-demand starting of daemons, keeps track of processes using Linux control groups, maintains mount and automount points and implements an elaborate transactional dependency-based service control logic.
systemd is compatible with SysV and LSB init scripts and can work as a drop-in replacement for sysvinit.
Installing the systemd package will not switch your init system unless you boot with init=/lib/systemd/systemd or install systemd-sysv in addition.
Other Packages Related to systemd
rec:

dbus

simple interprocess messaging system (system message bus)
Download systemd
Download for all available architectures

| Architecture | Version | Package Size | Installed Size | Files |
| --- | --- | --- | --- | --- |
| amd64 | 249.4-1 | 4,333.9 kB | 15,358.0 kB | [list of files] |
| arm64 | 249.4-1 | 3,997.9 kB | 14,992.0 kB | [list of files] |
| armel | 249.4-1 | 4,020.3 kB | 13,523.0 kB | [list of files] |
| armhf | 249.4-1 | 4,127.4 kB | 11,432.0 kB | [list of files] |
| hppa (unofficial port) | 249.3-4 | 4,074.9 kB | 15,433.0 kB | [list of files] |
| i386 | 249.4-1 | 4,386.0 kB | 15,158.0 kB | [list of files] |
| ia64 (unofficial port) | 249.4-1 | 5,020.4 kB | 23,192.0 kB | [list of files] |
| m68k (unofficial port) | 249.4-1 | 3,988.9 kB | 13,700.0 kB | [list of files] |
| mips64el | 249.4-1 | 3,608.6 kB | 14,935.0 kB | [list of files] |
| mipsel | 249.4-1 | 3,688.6 kB | 13,773.0 kB | [list of files] |
| ppc64 (unofficial port) | 249.4-1 | 4,308.6 kB | 21,623.0 kB | [list of files] |
| ppc64el | 249.4-1 | 4,430.5 kB | 21,238.0 kB | [list of files] |
| riscv64 (unofficial port) | 249.4-1 | 3,908.6 kB | 12,455.0 kB | [list of files] |
| s390x | 249.4-1 | 3,912.8 kB | 15,073.0 kB | [list of files] |
| sh4 (unofficial port) | 249.4-1 | 4,505.3 kB | 12,682.0 kB | [list of files] |
| sparc64 (unofficial port) | 249.4-1 | 3,620.0 kB | 14,978.0 kB | [list of files] |
| x32 (unofficial port) | 249.4-1 | 4,303.2 kB | 13,792.0 kB | [list of files] |