Package: eog (3.28.4-2 and others)
Links for eog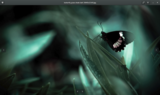 Debian Resources:
Download Source Package eog:
Maintainers:
External Resources:
Similar packages:
Program pro prohlížení grafiky Eye of GNOME
eog (Eye of GNOME) je jednoduchý prohlížeč grafiky pro desktopové prostředí GNOME používající knihovnu gdk-pixbuf. Program si poradí s velkými obrázky, přibližováním a přesunu po fotografii, přitom zabírá stále stejně operační paměti. Důraz je kladen především na jednoduchost a kompatibilitu se standardy.
Other Packages Related to eog
rec:

librsvg2-common

SAX-based renderer library for SVG files (extra runtime)

rec:

yelp

Help browser for GNOME
Download eog
Download for all available architectures

| Architecture | Version | Package Size | Installed Size | Files |
| --- | --- | --- | --- | --- |
| alpha (unofficial port) | 3.28.4-2+b1 | 4,972.7 kB | 11,919.0 kB | [list of files] |
| amd64 | 3.28.4-2+b1 | 4,972.3 kB | 11,807.0 kB | [list of files] |
| arm64 | 3.28.4-2+b1 | 4,958.9 kB | 11,794.0 kB | [list of files] |
| armel | 3.28.4-2+b1 | 4,947.1 kB | 11,700.0 kB | [list of files] |
| armhf | 3.28.4-2+b1 | 4,947.3 kB | 11,604.0 kB | [list of files] |
| hppa (unofficial port) | 3.28.4-2+b1 | 4,972.0 kB | 11,880.0 kB | [list of files] |
| hurd-i386 | 3.28.4-2+b1 | 4,989.8 kB | 11,836.0 kB | [list of files] |
| i386 | 3.28.4-2+b1 | 4,987.9 kB | 11,848.0 kB | [list of files] |
| m68k (unofficial port) | 3.28.4-2+b1 | 4,961.6 kB | 11,768.0 kB | [list of files] |
| mips | 3.28.4-2+b1 | 4,945.4 kB | 11,815.0 kB | [list of files] |
| mips64el | 3.28.4-2+b1 | 4,943.6 kB | 11,832.0 kB | [list of files] |
| mipsel | 3.28.4-2+b1 | 4,948.4 kB | 11,815.0 kB | [list of files] |
| powerpcspe (unofficial port) | 3.28.4-2+b1 | 4,950.6 kB | 12,032.0 kB | [list of files] |
| ppc64 (unofficial port) | 3.28.4-2+b1 | 4,984.8 kB | 12,291.0 kB | [list of files] |
| ppc64el | 3.28.4-2+b1 | 4,979.9 kB | 12,162.0 kB | [list of files] |
| riscv64 (unofficial port) | 3.28.4-2+b1 | 4,948.6 kB | 11,678.0 kB | [list of files] |
| s390x | 3.28.4-2+b1 | 4,958.1 kB | 11,830.0 kB | [list of files] |
| sh4 (unofficial port) | 3.28.4-2+b1 | 4,978.7 kB | 11,721.0 kB | [list of files] |
| sparc64 (unofficial port) | 3.28.4-2+b1 | 4,943.5 kB | 11,790.0 kB | [list of files] |
| x32 (unofficial port) | 3.28.4-2+b1 | 4,972.1 kB | 11,760.0 kB | [list of files] |