Пакет: mia-viewit (1.0.5-2 и други)
Връзки за mia-viewit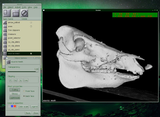 Ресурси за Debian:
Изтегляне на пакет-източник miaviewit.
Отговорници:
Външни препратки:
Подобни пакети:
Viewer program for 3D data sets created by using MIA
MIA viewer program for the visualization of 3D data sets. The interfaces and supported data types focus on the results that can be obtained by running programs from the mia-tools package.
Други пакети, свързани с mia-viewit
rec:

mia-tools

Command line tools for gray scale image processing
Изтегляне на mia-viewit
Изтегляне за всички налични архитектури

| Архитектура | Версия | Големина на пакета | Големина след инсталиране | Файлове |
| --- | --- | --- | --- | --- |
| amd64 | 1.0.5-2 | 222,7 кБ | 1 455,0 кБ | [списък на файловете] |
| arm64 | 1.0.5-2 | 203,3 кБ | 1 443,0 кБ | [списък на файловете] |
| armel | 1.0.5-2 | 178,6 кБ | 881,0 кБ | [списък на файловете] |
| armhf | 1.0.5-2 | 186,8 кБ | 785,0 кБ | [списък на файловете] |
| hppa (неофициална архитектура) | 1.0.5-1 | 172,6 кБ | 784,0 кБ | [списък на файловете] |
| i386 | 1.0.5-2 | 218,7 кБ | 965,0 кБ | [списък на файловете] |
| m68k (неофициална архитектура) | 1.0.5-2 | 164,8 кБ | 761,0 кБ | [списък на файловете] |
| mips | 1.0.5-2 | 170,4 кБ | 1 060,0 кБ | [списък на файловете] |
| mips64el | 1.0.5-2 | 174,5 кБ | 1 379,0 кБ | [списък на файловете] |
| mipsel | 1.0.5-2 | 178,6 кБ | 1 056,0 кБ | [списък на файловете] |
| powerpcspe (неофициална архитектура) | 1.0.5-1 | 163,6 кБ | 817,0 кБ | [списък на файловете] |
| ppc64 (неофициална архитектура) | 1.0.5-2 | 208,2 кБ | 1 679,0 кБ | [списък на файловете] |
| ppc64el | 1.0.5-2 | 216,2 кБ | 1 615,0 кБ | [списък на файловете] |
| riscv64 (неофициална архитектура) | 1.0.5-2 | 197,2 кБ | 1 392,0 кБ | [списък на файловете] |
| s390x | 1.0.5-2 | 201,4 кБ | 1 467,0 кБ | [списък на файловете] |
| sh4 (неофициална архитектура) | 1.0.5-1 | 163,3 кБ | 711,0 кБ | [списък на файловете] |
| sparc64 (неофициална архитектура) | 1.0.5-1 | 177,6 кБ | 1 479,0 кБ | [списък на файловете] |
| x32 (неофициална архитектура) | 1.0.5-2 | 180,5 кБ | 729,0 кБ | [списък на файловете] |