Пакет: ldm (2:2.18.06-1)
Връзки за ldm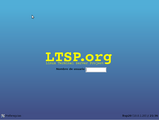 Ресурси за Debian:
Изтегляне на пакет-източник ldm.
Отговорници:
Външни препратки:
Подобни пакети:
LTSP display manager
ldm is an X11 display manager similar to xdm, gdm and kdm, but unlike those it wraps the X11 traffic within an SSH tunnel to provide a secure login mechanism for remote X sessions.
LTSP stands for 'Linux Terminal Server Project'.
Други пакети, свързани с ldm
Изтегляне на ldm
Изтегляне за всички налични архитектури

| Архитектура | Големина на пакета | Големина след инсталиране | Файлове |
| --- | --- | --- | --- |
| alpha (неофициална архитектура) | 114,6 кБ | 454,0 кБ | [списък на файловете] |
| amd64 | 112,6 кБ | 414,0 кБ | [списък на файловете] |
| arm64 | 106,7 кБ | 410,0 кБ | [списък на файловете] |
| armel | 107,9 кБ | 388,0 кБ | [списък на файловете] |
| armhf | 106,8 кБ | 362,0 кБ | [списък на файловете] |
| hppa (неофициална архитектура) | 113,9 кБ | 406,0 кБ | [списък на файловете] |
| i386 | 115,1 кБ | 406,0 кБ | [списък на файловете] |
| m68k (неофициална архитектура) | 110,5 кБ | 410,0 кБ | [списък на файловете] |
| mips | 110,7 кБ | 418,0 кБ | [списък на файловете] |
| mips64el | 111,5 кБ | 443,0 кБ | [списък на файловете] |
| mipsel | 111,4 кБ | 418,0 кБ | [списък на файловете] |
| powerpcspe (неофициална архитектура) | 108,2 кБ | 655,0 кБ | [списък на файловете] |
| ppc64 (неофициална архитектура) | 110,7 кБ | 672,0 кБ | [списък на файловете] |
| ppc64el | 109,7 кБ | 669,0 кБ | [списък на файловете] |
| riscv64 (неофициална архитектура) | 112,0 кБ | 453,0 кБ | [списък на файловете] |
| s390x | 110,6 кБ | 434,0 кБ | [списък на файловете] |
| sh4 (неофициална архитектура) | 114,4 кБ | 395,0 кБ | [списък на файловете] |
| sparc64 (неофициална архитектура) | 106,8 кБ | 443,0 кБ | [списък на файловете] |
| x32 (неофициална архитектура) | 112,6 кБ | 391,0 кБ | [списък на файловете] |