Пакет: kmail (4:20.04.1-1)
Връзки за kmail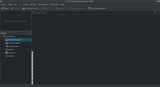 Ресурси за Debian:
Изтегляне на пакет-източник kmail.
Отговорници:
Външни препратки:
Подобни пакети:
full featured graphical email client
KMail supports multiple accounts, mail filtering and email encryption. The program let you configure your workflow and it has good integration into KDE (Plasma Desktop) but is also useable with other Desktop Environments.
Други пакети, свързани с kmail
Изтегляне на kmail
Изтегляне за всички налични архитектури

| Архитектура | Големина на пакета | Големина след инсталиране | Файлове |
| --- | --- | --- | --- |
| amd64 | 4 815,2 кБ | 18 198,0 кБ | [списък на файловете] |
| arm64 | 4 679,8 кБ | 18 071,0 кБ | [списък на файловете] |
| armhf | 4 662,3 кБ | 16 527,0 кБ | [списък на файловете] |
| i386 | 4 885,1 кБ | 17 991,0 кБ | [списък на файловете] |
| mipsel | 4 670,1 кБ | 18 632,0 кБ | [списък на файловете] |