Пакет: cmus (2.7.1+git20160225-2 и други)
Връзки за cmus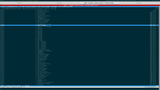 Ресурси за Debian:
Изтегляне на пакет-източник cmus.
Отговорници:
Външни препратки:
Подобни пакети:
lightweight ncurses audio player
C* Music Player is a modular and very configurable ncurses-based audio player. It has some interesting features like configurable colorscheme, mp3 and ogg streaming, it can be controlled with an UNIX socket, filters, album/artists sorting and a vi-like configuration interface.
It currently supports different input formats:

 - Ogg Vorbis
 - MP3 (with libmad)
 - FLAC
 - Wav
 - Modules (with libmodplug)
 - Musepack
 - AAC
 - Windows Media Audio

Други пакети, свързани с cmus
Изтегляне на cmus
Изтегляне за всички налични архитектури

| Архитектура | Версия | Големина на пакета | Големина след инсталиране | Файлове |
| --- | --- | --- | --- | --- |
| alpha (неофициална архитектура) | 2.7.1+git20160225-2+b2 | 225,4 кБ | 843,0 кБ | [списък на файловете] |
| amd64 | 2.7.1+git20160225-2+b2 | 220,3 кБ | 787,0 кБ | [списък на файловете] |
| arm64 | 2.7.1+git20160225-2+b2 | 193,8 кБ | 686,0 кБ | [списък на файловете] |
| armel | 2.7.1+git20160225-2+b2 | 191,6 кБ | 640,0 кБ | [списък на файловете] |
| armhf | 2.7.1+git20160225-2+b2 | 193,4 кБ | 520,0 кБ | [списък на файловете] |
| hppa (неофициална архитектура) | 2.7.1+git20160225-2+b2 | 207,9 кБ | 699,0 кБ | [списък на файловете] |
| hurd-i386 | 2.7.1+git20160225-2+b1 | 233,5 кБ | 707,0 кБ | [списък на файловете] |
| i386 | 2.7.1+git20160225-2+b2 | 234,1 кБ | 775,0 кБ | [списък на файловете] |
| kfreebsd-amd64 | 2.7.1+git20160225-2+b1 | 218,2 кБ | 704,0 кБ | [списък на файловете] |
| kfreebsd-i386 | 2.7.1+git20160225-2 | 230,3 кБ | 696,0 кБ | [списък на файловете] |
| m68k (неофициална архитектура) | 2.7.1+git20160225-2+b2 | 179,5 кБ | 599,0 кБ | [списък на файловете] |
| mips | 2.7.1+git20160225-2+b2 | 203,1 кБ | 727,0 кБ | [списък на файловете] |
| mips64el | 2.7.1+git20160225-2+b2 | 205,2 кБ | 802,0 кБ | [списък на файловете] |
| mipsel | 2.7.1+git20160225-2+b2 | 205,3 кБ | 727,0 кБ | [списък на файловете] |
| powerpcspe (неофициална архитектура) | 2.7.1+git20160225-2+b2 | 195,6 кБ | 1 543,0 кБ | [списък на файловете] |
| ppc64 (неофициална архитектура) | 2.7.1+git20160225-2+b2 | 212,2 кБ | 1 764,0 кБ | [списък на файловете] |
| ppc64el | 2.7.1+git20160225-2+b2 | 218,8 кБ | 1 754,0 кБ | [списък на файловете] |
| riscv64 (неофициална архитектура) | 2.7.1+git20160225-2+b2 | 199,3 кБ | 591,0 кБ | [списък на файловете] |
| s390x | 2.7.1+git20160225-2+b2 | 210,6 кБ | 776,0 кБ | [списък на файловете] |
| sh4 (неофициална архитектура) | 2.7.1+git20160225-2+b2 | 212,3 кБ | 595,0 кБ | [списък на файловете] |
| sparc64 (неофициална архитектура) | 2.7.1+git20160225-1+b1 | 182,5 кБ | 716,0 кБ | [списък на файловете] |
| x32 (неофициална архитектура) | 2.7.1+git20160225-2+b2 | 212,5 кБ | 693,0 кБ | [списък на файловете] |